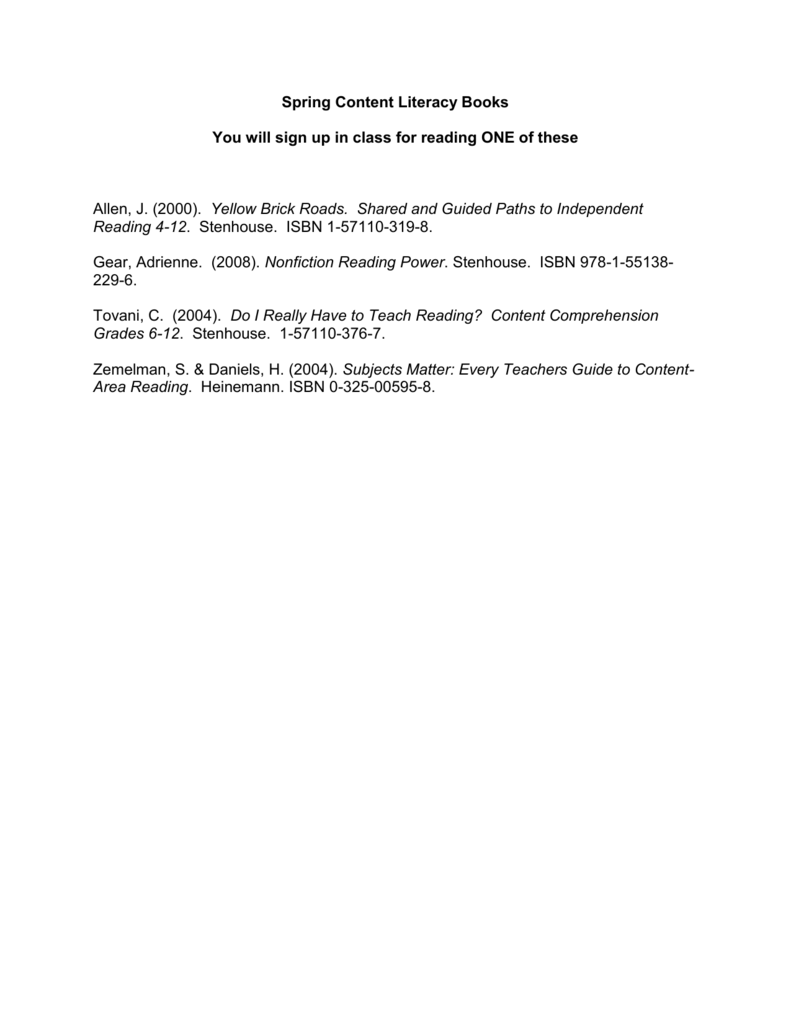 Spring Content Literacy Books
You will sign up in class for reading ONE of these
Allen, J. (2000). Yellow Brick Roads. Shared and Guided Paths to Independent
Reading 4-12. Stenhouse. ISBN 1-57110-319-8.
Gear, Adrienne. (2008). Nonfiction Reading Power. Stenhouse. ISBN 978-1-55138229-6.
Tovani, C. (2004). Do I Really Have to Teach Reading? Content Comprehension
Grades 6-12. Stenhouse. 1-57110-376-7.
Zemelman, S. & Daniels, H. (2004). Subjects Matter: Every Teachers Guide to ContentArea Reading. Heinemann. ISBN 0-325-00595-8.