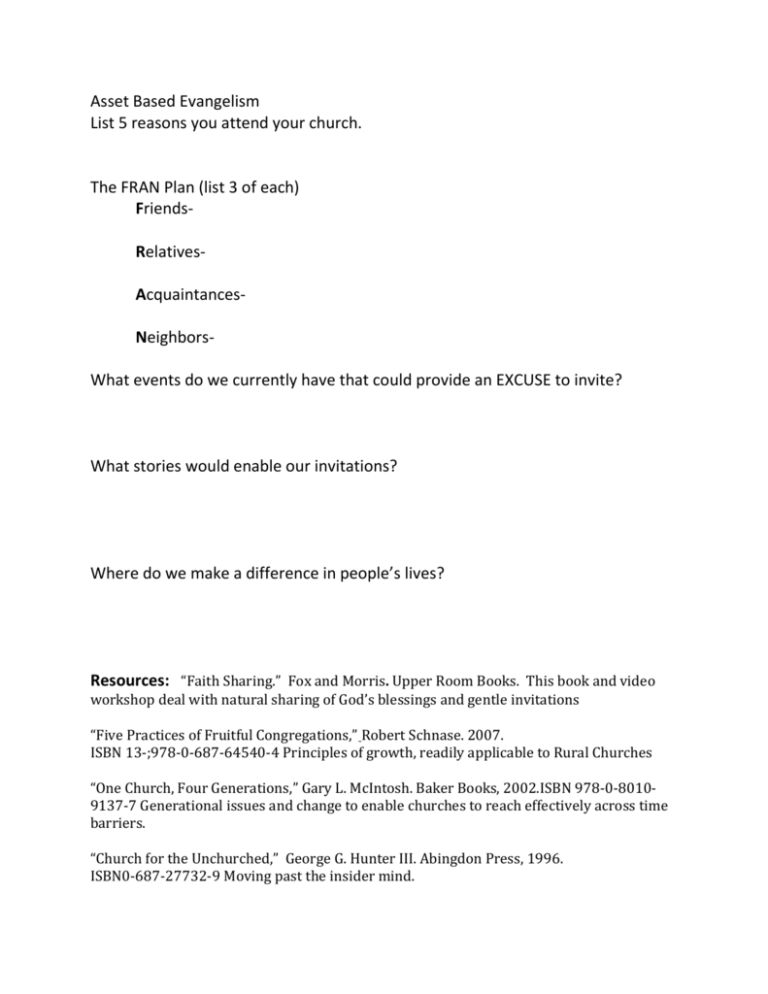 Asset Based Evangelism
List 5 reasons you attend your church.
The FRAN Plan (list 3 of each)
FriendsRelativesAcquaintancesNeighborsWhat events do we currently have that could provide an EXCUSE to invite?
What stories would enable our invitations?
Where do we make a difference in people's lives?
Resources: "Faith Sharing." Fox and Morris. Upper Room Books. This book and video
workshop deal with natural sharing of God's blessings and gentle invitations
"Five Practices of Fruitful Congregations," Robert Schnase. 2007.
ISBN 13-;978-0-687-64540-4 Principles of growth, readily applicable to Rural Churches
"One Church, Four Generations," Gary L. McIntosh. Baker Books, 2002.ISBN 978-0-80109137-7 Generational issues and change to enable churches to reach effectively across time
barriers.
"Church for the Unchurched," George G. Hunter III. Abingdon Press, 1996.
ISBN0-687-27732-9 Moving past the insider mind.