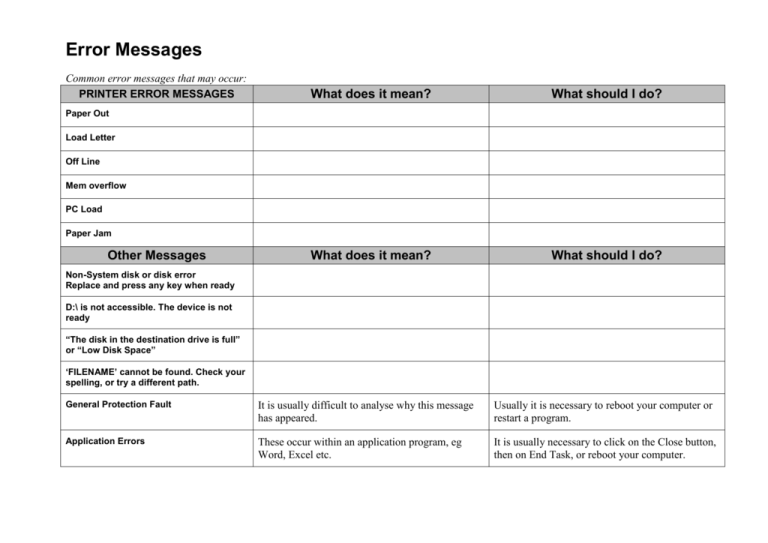 Error Messages
Common error messages that may occur:
PRINTER ERROR MESSAGES
What does it mean?
What should I do?
What does it mean?
What should I do?
Paper Out
Load Letter
Off Line
Mem overflow
PC Load
Paper Jam
Other Messages
Non-System disk or disk error
Replace and press any key when ready
D:\ is not accessible. The device is not
ready
"The disk in the destination drive is full"
or "Low Disk Space"
'FILENAME' cannot be found. Check your
spelling, or try a different path.
General Protection Fault
It is usually difficult to analyse why this message
has appeared.
Usually it is necessary to reboot your computer or
restart a program.
Application Errors
These occur within an application program, eg
Word, Excel etc.
It is usually necessary to click on the Close button,
then on End Task, or reboot your computer.