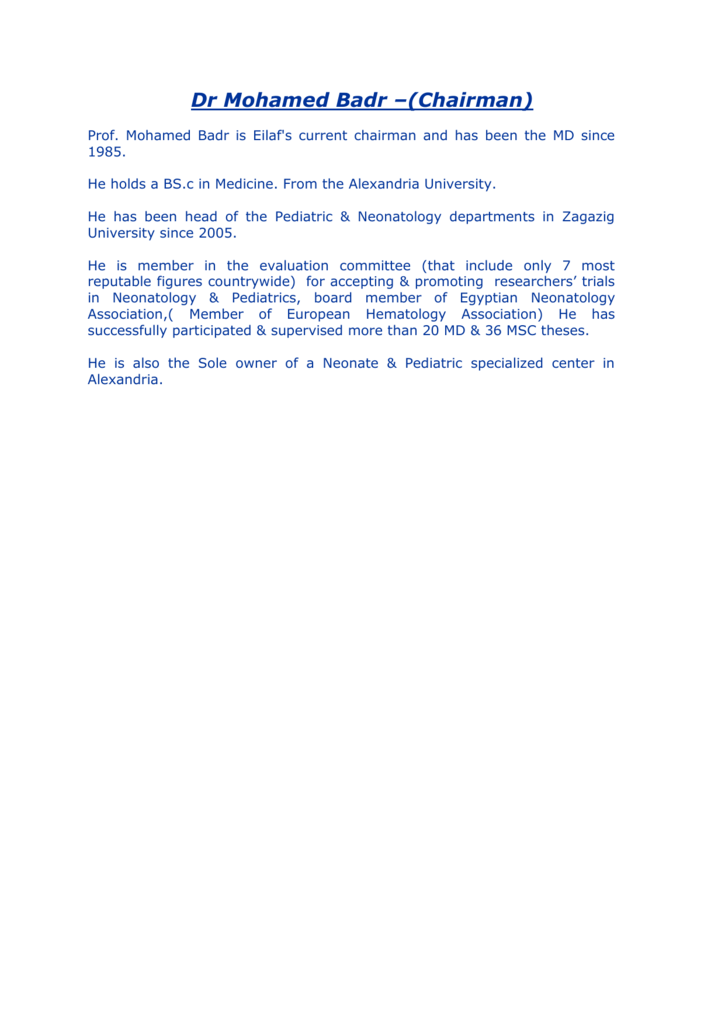 Dr Mohamed Badr –(Chairman)
Prof. Mohamed Badr is Eilaf's current chairman and has been the MD since
1985.
He holds a BS.c in Medicine. From the Alexandria University.
He has been head of the Pediatric & Neonatology departments in Zagazig
University since 2005.
He is member in the evaluation committee (that include only 7 most
reputable figures countrywide) for accepting & promoting researchers' trials
in Neonatology & Pediatrics, board member of Egyptian Neonatology
Association,( Member of European Hematology Association) He has
successfully participated & supervised more than 20 MD & 36 MSC theses.
He is also the Sole owner of a Neonate & Pediatric specialized center in
Alexandria.