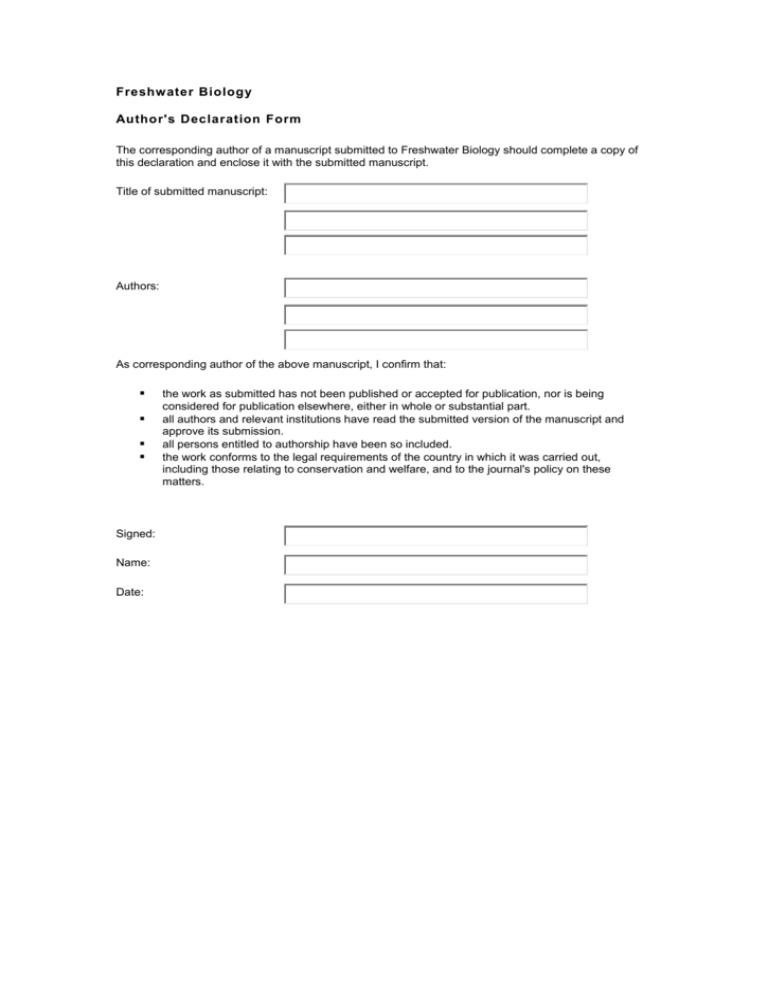 Freshwater Biology
Author's Declaration Form
The corresponding author of a manuscript submitted to Freshwater Biology should complete a copy of
this declaration and enclose it with the submitted manuscript.
Title of submitted manuscript:
Authors:
As corresponding author of the above manuscript, I confirm that:




Signed:
Name:
Date:
the work as submitted has not been published or accepted for publication, nor is being
considered for publication elsewhere, either in whole or substantial part.
all authors and relevant institutions have read the submitted version of the manuscript and
approve its submission.
all persons entitled to authorship have been so included.
the work conforms to the legal requirements of the country in which it was carried out,
including those relating to conservation and welfare, and to the journal's policy on these
matters.