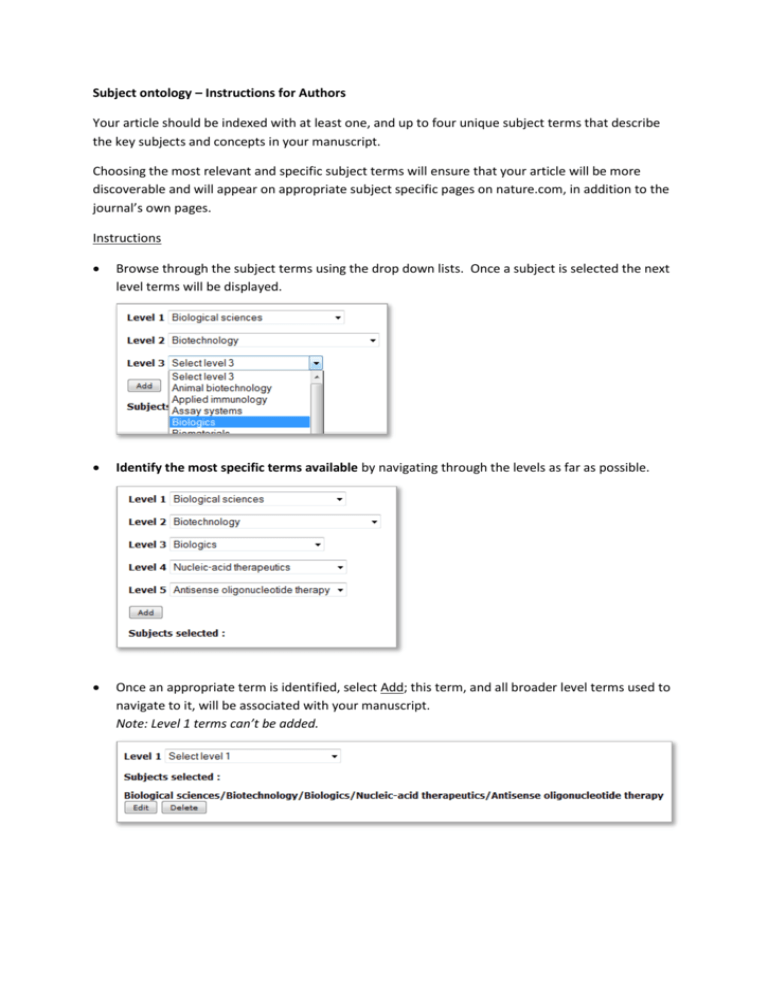 Subject ontology – Instructions for Authors
Your article should be indexed with at least one, and up to four unique subject terms that describe
the key subjects and concepts in your manuscript.
Choosing the most relevant and specific subject terms will ensure that your article will be more
discoverable and will appear on appropriate subject specific pages on nature.com, in addition to the
journal's own pages.
Instructions

Browse through the subject terms using the drop down lists. Once a subject is selected the next
level terms will be displayed.

Identify the most specific terms available by navigating through the levels as far as possible.

Once an appropriate term is identified, select Add; this term, and all broader level terms used to
navigate to it, will be associated with your manuscript.
Note: Level 1 terms can't be added.

Select as many terms as are relevant, up to a maximum of 4.
Note: A minimum of 1 subject is required.

If subjects are added in error, these can be edited or deleted. Select Edit to return to the level 2
term and continue from there. Select Delete to remove the subject pathway completely.