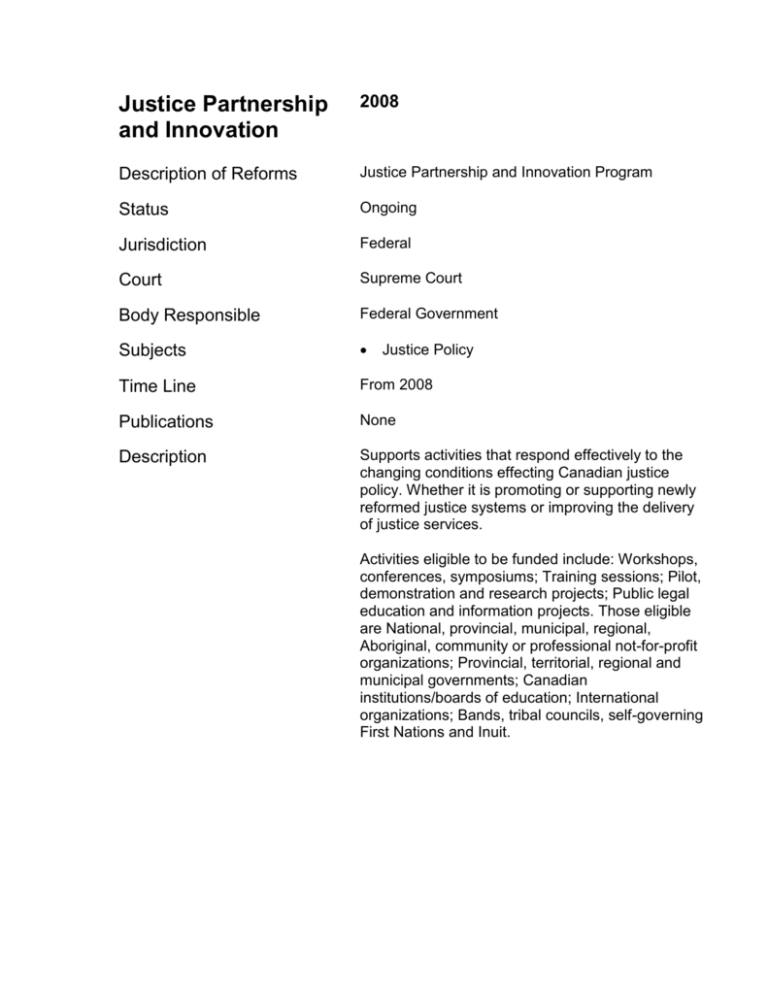 Justice Partnership
and Innovation
2008
Description of Reforms
Justice Partnership and Innovation Program
Status
Ongoing
Jurisdiction
Federal
Court
Supreme Court
Body Responsible
Federal Government
Subjects

Time Line
From 2008
Publications
None
Description
Supports activities that respond effectively to the
changing conditions effecting Canadian justice
policy. Whether it is promoting or supporting newly
reformed justice systems or improving the delivery
of justice services.
Justice Policy
Activities eligible to be funded include: Workshops,
conferences, symposiums; Training sessions; Pilot,
demonstration and research projects; Public legal
education and information projects. Those eligible
are National, provincial, municipal, regional,
Aboriginal, community or professional not-for-profit
organizations; Provincial, territorial, regional and
municipal governments; Canadian
institutions/boards of education; International
organizations; Bands, tribal councils, self-governing
First Nations and Inuit.