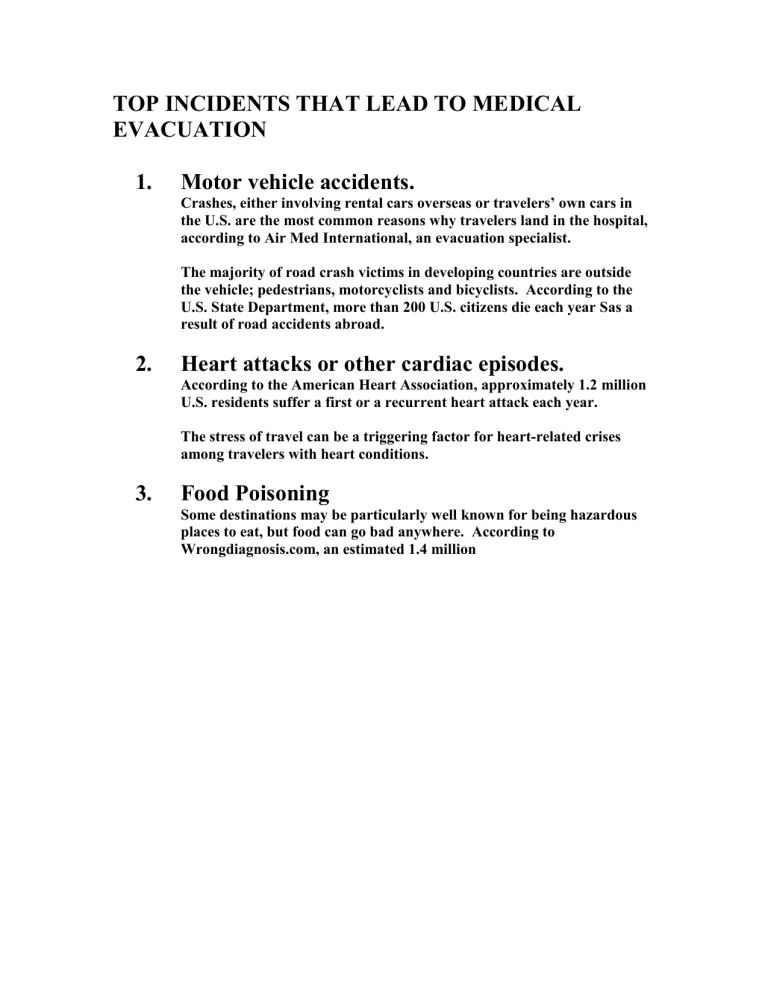 TOP INCIDENTS THAT LEAD TO MEDICAL
EVACUATION
1.
Motor vehicle accidents.
Crashes, either involving rental cars overseas or travelers' own cars in the U.S. are the most common reasons why travelers land in the hospital, according to Air Med International, an evacuation specialist.
The majority of road crash victims in developing countries are outside the vehicle; pedestrians, motorcyclists and bicyclists. According to the
U.S. State Department, more than 200 U.S. citizens die each year Sas a result of road accidents abroad.
2.
Heart attacks or other cardiac episodes.
According to the American Heart Association, approximately 1.2 million
U.S. residents suffer a first or a recurrent heart attack each year.
The stress of travel can be a triggering factor for heart-related crises among travelers with heart conditions.
3.
Food Poisoning
Some destinations may be particularly well known for being hazardous places to eat, but food can go bad anywhere. According to
Wrongdiagnosis.com, an estimated 1.4 million