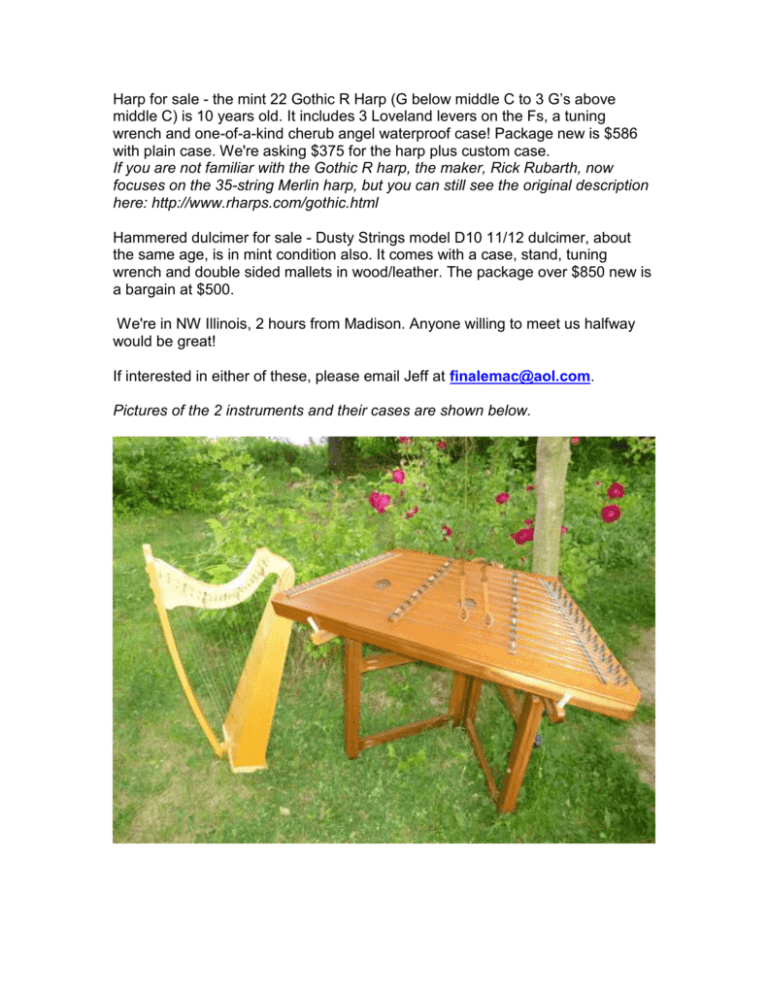 Harp for sale - the mint 22 Gothic R Harp (G below middle C to 3 G's above
middle C) is 10 years old. It includes 3 Loveland levers on the Fs, a tuning
wrench and one-of-a-kind cherub angel waterproof case! Package new is $586
with plain case. We're asking $375 for the harp plus custom case.
If you are not familiar with the Gothic R harp, the maker, Rick Rubarth, now
focuses on the 35-string Merlin harp, but you can still see the original description
here: http://www.rharps.com/gothic.html
Hammered dulcimer for sale - Dusty Strings model D10 11/12 dulcimer, about
the same age, is in mint condition also. It comes with a case, stand, tuning
wrench and double sided mallets in wood/leather. The package over $850 new is
a bargain at $500.
We're in NW Illinois, 2 hours from Madison. Anyone willing to meet us halfway
would be great!
If interested in either of these, please email Jeff at [email protected]
Pictures of the 2 instruments and their cases are shown below.