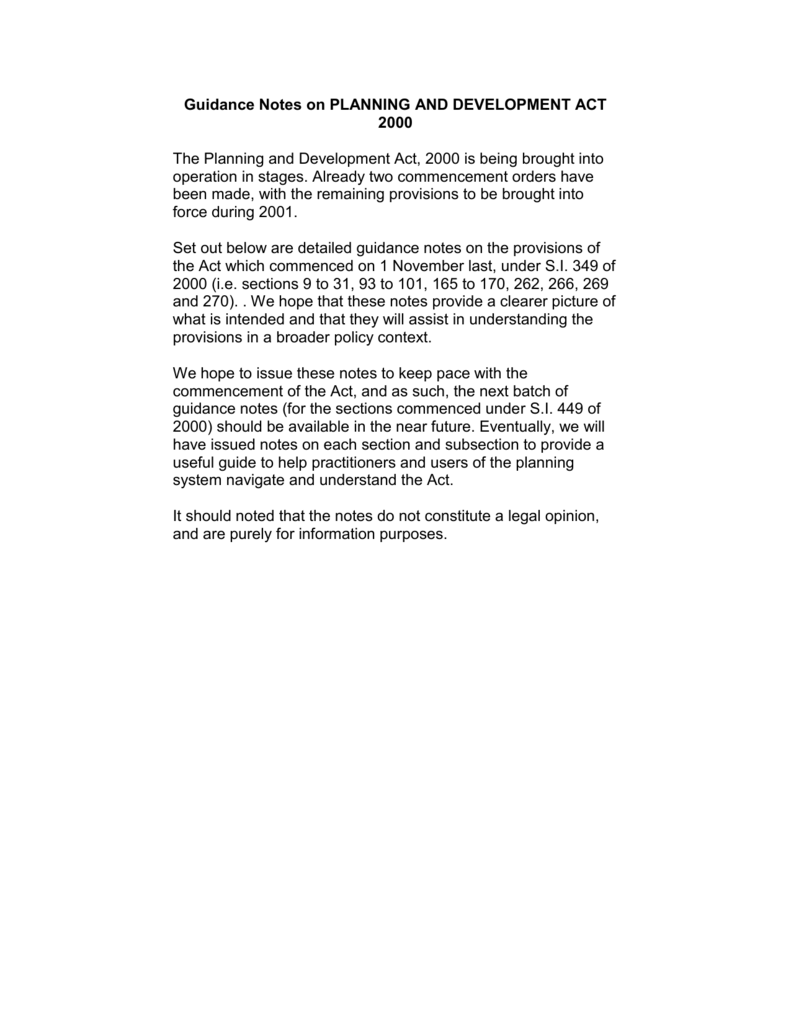 Guidance Notes on PLANNING AND DEVELOPMENT ACT
2000
The Planning and Development Act, 2000 is being brought into
operation in stages. Already two commencement orders have
been made, with the remaining provisions to be brought into
force during 2001.
Set out below are detailed guidance notes on the provisions of
the Act which commenced on 1 November last, under S.I. 349 of
2000 (i.e. sections 9 to 31, 93 to 101, 165 to 170, 262, 266, 269
and 270). . We hope that these notes provide a clearer picture of
what is intended and that they will assist in understanding the
provisions in a broader policy context.
We hope to issue these notes to keep pace with the
commencement of the Act, and as such, the next batch of
guidance notes (for the sections commenced under S.I. 449 of
2000) should be available in the near future. Eventually, we will
have issued notes on each section and subsection to provide a
useful guide to help practitioners and users of the planning
system navigate and understand the Act.
It should noted that the notes do not constitute a legal opinion,
and are purely for information purposes.