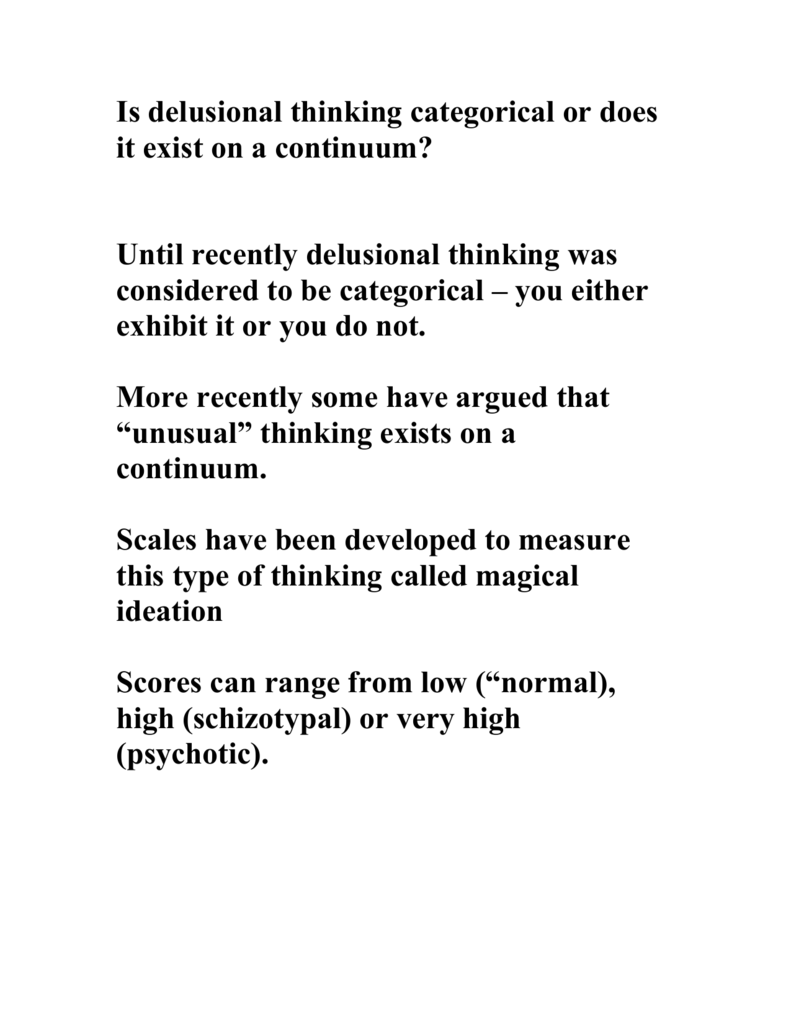 Is delusional thinking categorical or does
it exist on a continuum?
Until recently delusional thinking was
considered to be categorical – you either
exhibit it or you do not.
More recently some have argued that
"unusual" thinking exists on a
continuum.
Scales have been developed to measure
this type of thinking called magical
ideation
Scores can range from low ("normal),
high (schizotypal) or very high
(psychotic).