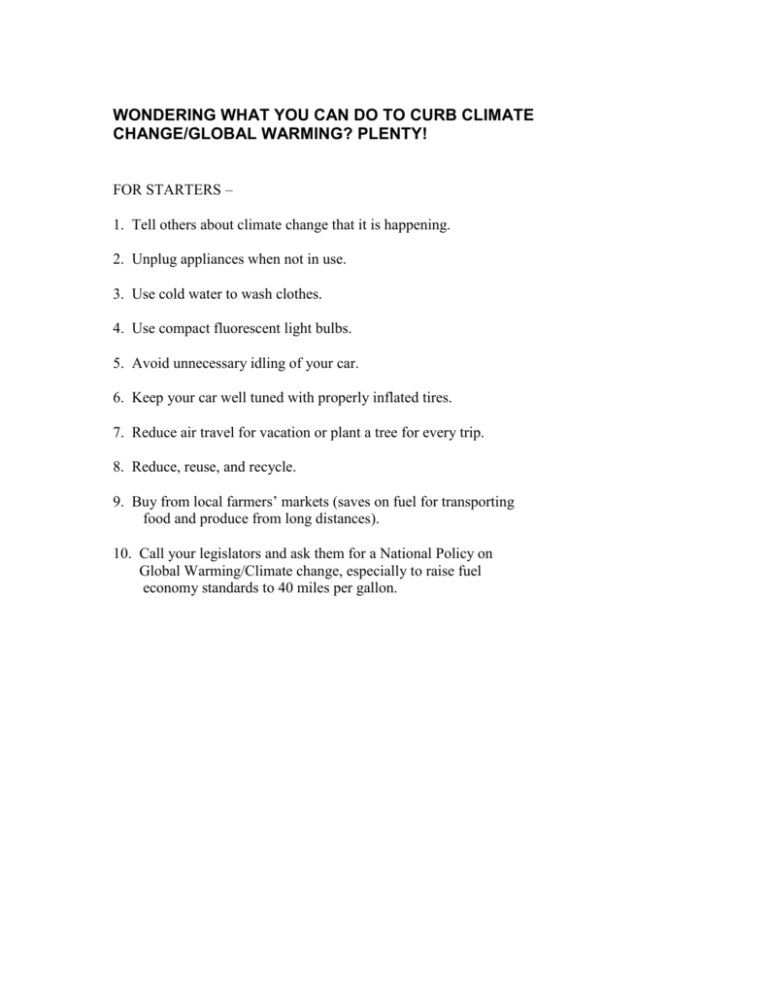 WONDERING WHAT YOU CAN DO TO CURB CLIMATE
CHANGE/GLOBAL WARMING? PLENTY!
FOR STARTERS –
1. Tell others about climate change that it is happening.
2. Unplug appliances when not in use.
3. Use cold water to wash clothes.
4. Use compact fluorescent light bulbs.
5. Avoid unnecessary idling of your car.
6. Keep your car well tuned with properly inflated tires.
7. Reduce air travel for vacation or plant a tree for every trip.
8. Reduce, reuse, and recycle.
9. Buy from local farmers' markets (saves on fuel for transporting
food and produce from long distances).
10. Call your legislators and ask them for a National Policy on
Global Warming/Climate change, especially to raise fuel
economy standards to 40 miles per gallon.