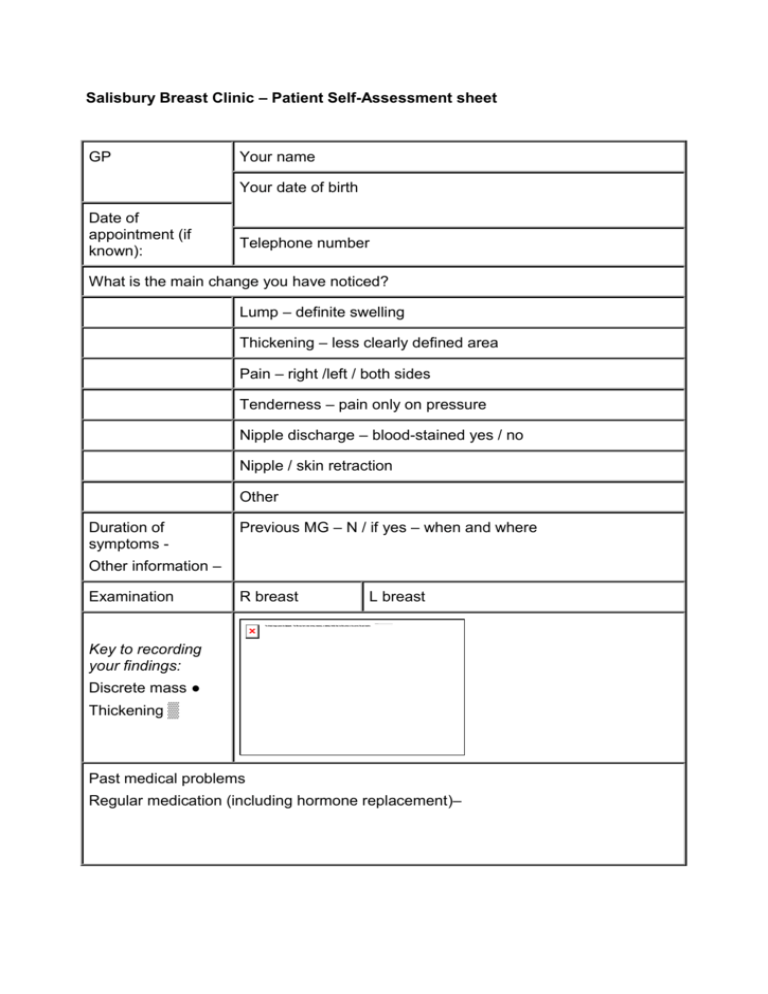 Salisbury Breast Clinic – Patient Self-Assessment sheet
GP
Your name
Your date of birth
Date of
appointment (if
known):
Telephone number
What is the main change you have noticed?
Lump – definite swelling
Thickening – less clearly defined area
Pain – right /left / both sides
Tenderness – pain only on pressure
Nipple discharge – blood-stained yes / no
Nipple / skin retraction
Other
Duration of
symptoms -
Previous MG – N / if yes – when and where
Other information –
Examination
R breast
L breast
Key to recording
your findings:
Discrete mass ●
Thickening ▒
Past medical problems
Regular medication (including hormone replacement)–
Family history (particularly of breast or ovarian disease)
What is the main thing that you would like to be clear by the end of your clinic visit?
Any additional information
Please send completed form for clinic, or if there will not be time for this to reach us,
bring it with you to your appointment.