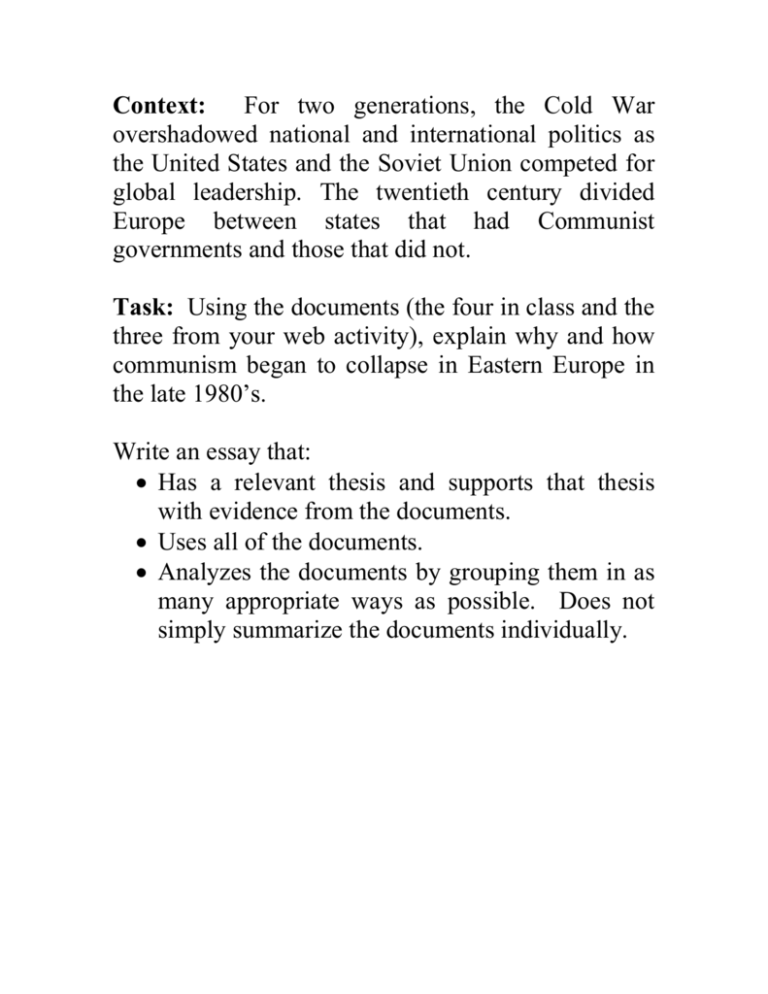 Context: For two generations, the Cold War
overshadowed national and international politics as
the United States and the Soviet Union competed for
global leadership. The twentieth century divided
Europe between states that had Communist
governments and those that did not.
Task: Using the documents (the four in class and the
three from your web activity), explain why and how
communism began to collapse in Eastern Europe in
the late 1980's.
Write an essay that:
 Has a relevant thesis and supports that thesis
with evidence from the documents.
 Uses all of the documents.
 Analyzes the documents by grouping them in as
many appropriate ways as possible. Does not
simply summarize the documents individually.