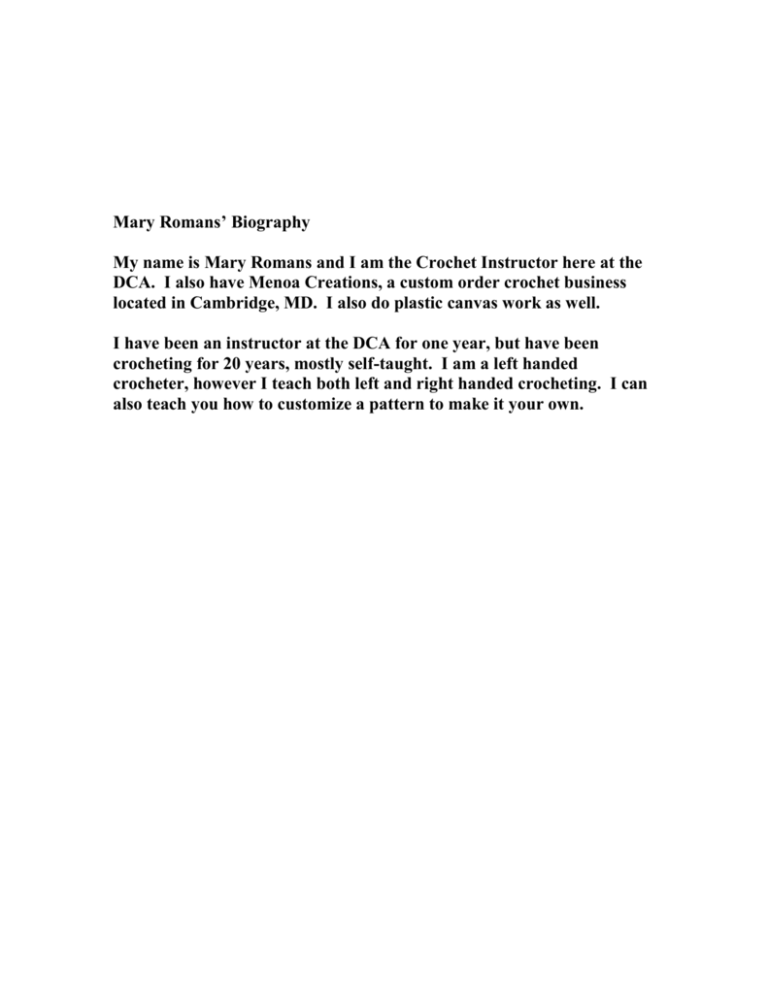 Mary Romans' Biography
My name is Mary Romans and I am the Crochet Instructor here at the
DCA. I also have Menoa Creations, a custom order crochet business
located in Cambridge, MD. I also do plastic canvas work as well.
I have been an instructor at the DCA for one year, but have been
crocheting for 20 years, mostly self-taught. I am a left handed
crocheter, however I teach both left and right handed crocheting. I can
also teach you how to customize a pattern to make it your own.