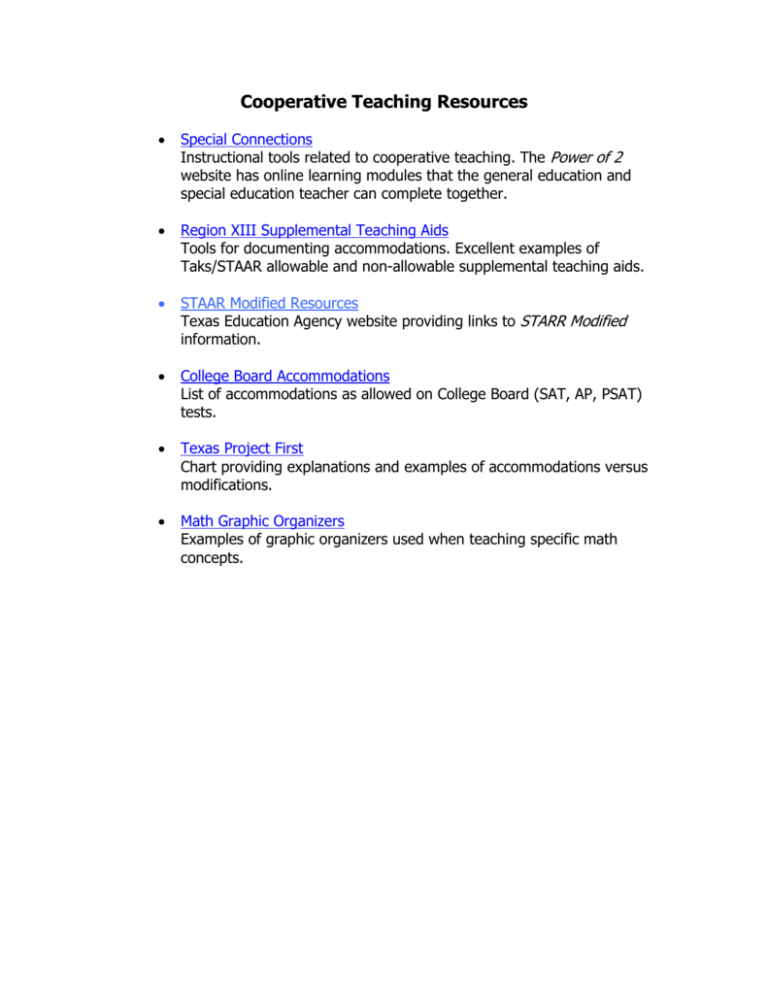 Cooperative Teaching Resources

Special Connections
Instructional tools related to cooperative teaching. The Power of 2
website has online learning modules that the general education and
special education teacher can complete together.

Region XIII Supplemental Teaching Aids
Tools for documenting accommodations. Excellent examples of
Taks/STAAR allowable and non-allowable supplemental teaching aids.

STAAR Modified Resources
Texas Education Agency website providing links to STARR Modified
information.

College Board Accommodations
List of accommodations as allowed on College Board (SAT, AP, PSAT)
tests.

Texas Project First
Chart providing explanations and examples of accommodations versus
modifications.

Math Graphic Organizers
Examples of graphic organizers used when teaching specific math
concepts.