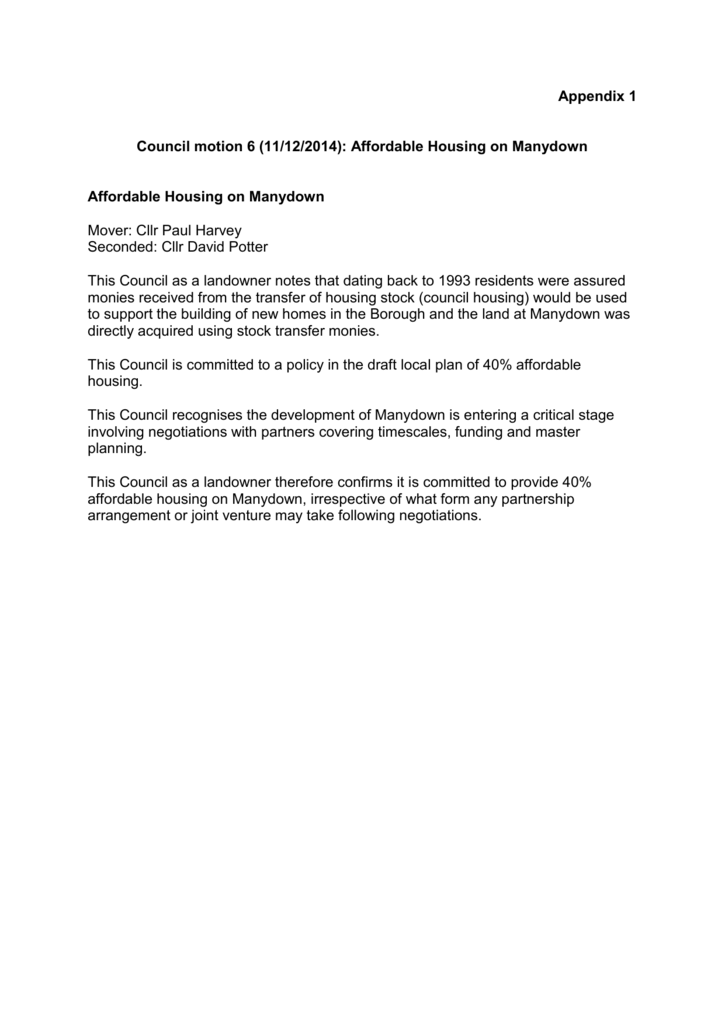 Appendix 1
Council motion 6 (11/12/2014): Affordable Housing on Manydown
Affordable Housing on Manydown
Mover: Cllr Paul Harvey
Seconded: Cllr David Potter
This Council as a landowner notes that dating back to 1993 residents were assured
monies received from the transfer of housing stock (council housing) would be used
to support the building of new homes in the Borough and the land at Manydown was
directly acquired using stock transfer monies.
This Council is committed to a policy in the draft local plan of 40% affordable
housing.
This Council recognises the development of Manydown is entering a critical stage
involving negotiations with partners covering timescales, funding and master
planning.
This Council as a landowner therefore confirms it is committed to provide 40%
affordable housing on Manydown, irrespective of what form any partnership
arrangement or joint venture may take following negotiations.