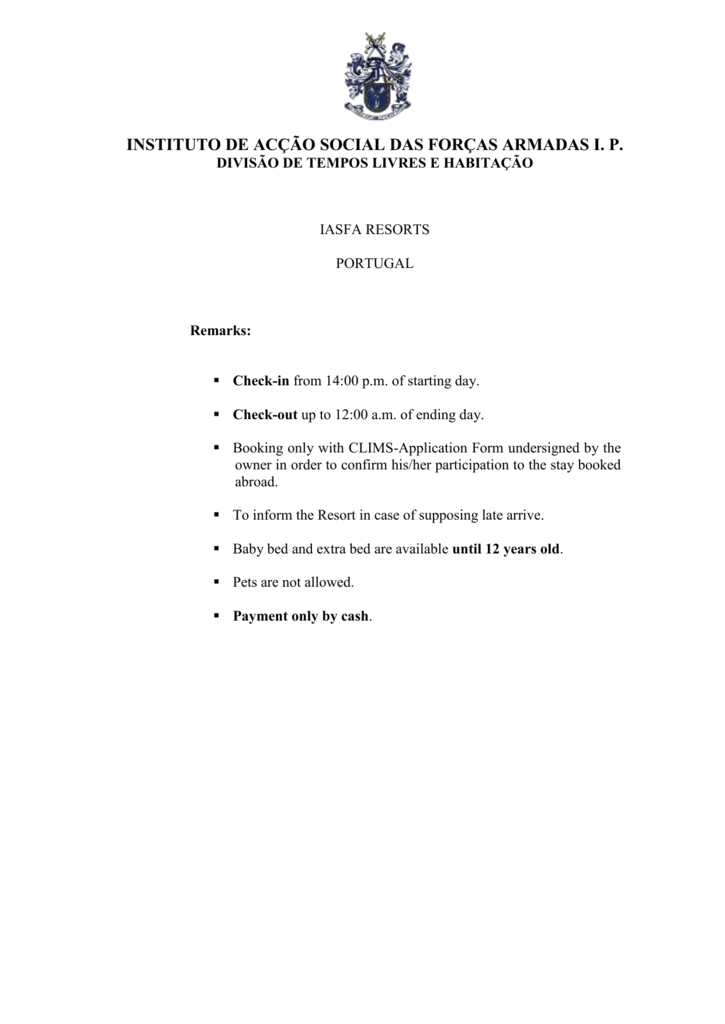 INSTITUTO DE ACÇÃO SOCIAL DAS FORÇAS ARMADAS I. P.
DIVISÃO DE TEMPOS LIVRES E HABITAÇÃO
IASFA RESORTS
PORTUGAL
Remarks:
 Check-in from 14:00 p.m. of starting day.
 Check-out up to 12:00 a.m. of ending day.
 Booking only with CLIMS-Application Form undersigned by the
owner in order to confirm his/her participation to the stay booked
abroad.
 To inform the Resort in case of supposing late arrive.
 Baby bed and extra bed are available until 12 years old.
 Pets are not allowed.
 Payment only by cash.