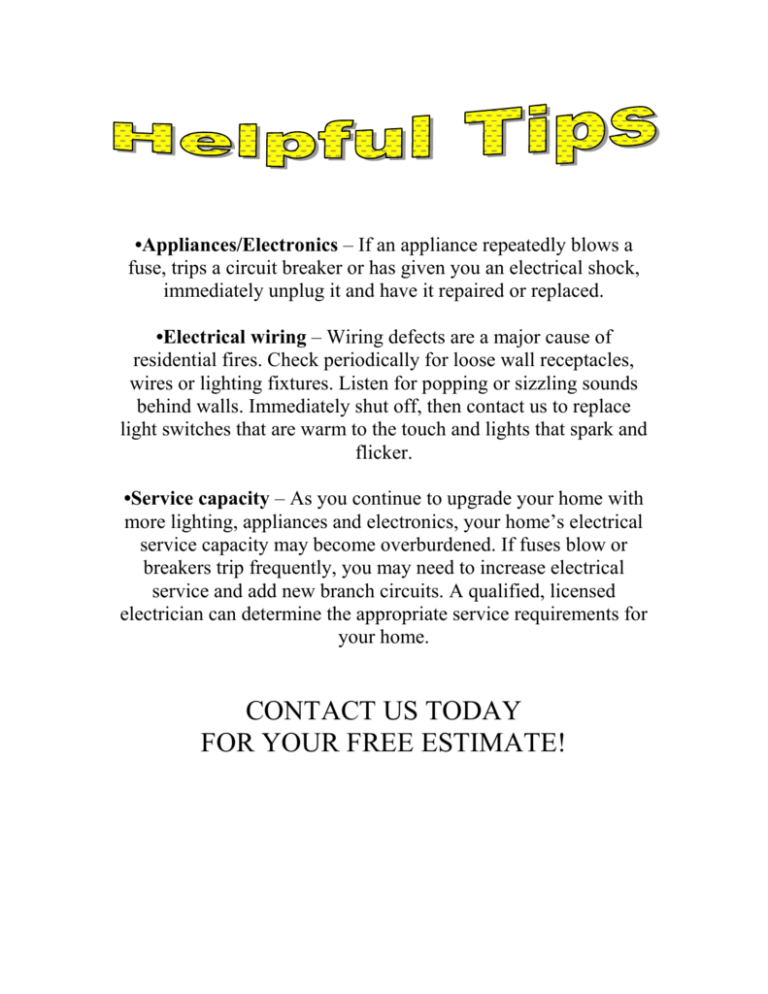 •Appliances/Electronics – If an appliance repeatedly blows a
fuse, trips a circuit breaker or has given you an electrical shock,
immediately unplug it and have it repaired or replaced.
•Electrical wiring – Wiring defects are a major cause of
residential fires. Check periodically for loose wall receptacles,
wires or lighting fixtures. Listen for popping or sizzling sounds
behind walls. Immediately shut off, then contact us to replace
light switches that are warm to the touch and lights that spark and
flicker.
•Service capacity – As you continue to upgrade your home with
more lighting, appliances and electronics, your home's electrical
service capacity may become overburdened. If fuses blow or
breakers trip frequently, you may need to increase electrical
service and add new branch circuits. A qualified, licensed
electrician can determine the appropriate service requirements for
your home.
CONTACT US TODAY
FOR YOUR FREE ESTIMATE!