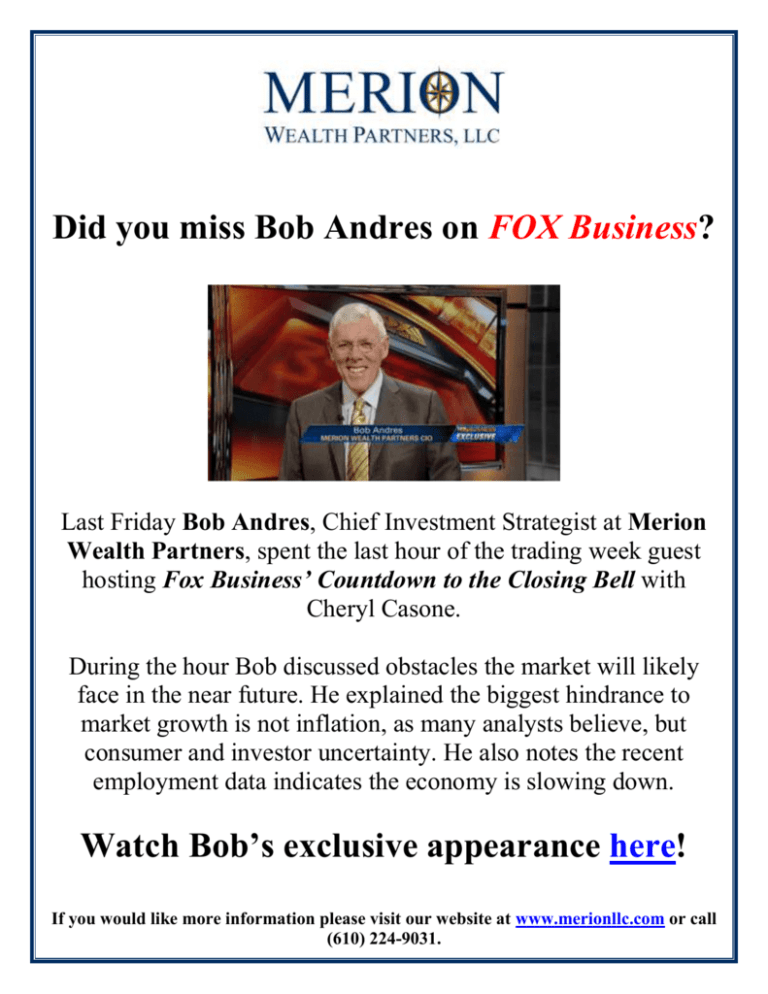 Did you miss Bob Andres on FOX Business?
Last Friday Bob Andres, Chief Investment Strategist at Merion
Wealth Partners, spent the last hour of the trading week guest
hosting Fox Business' Countdown to the Closing Bell with
Cheryl Casone.
During the hour Bob discussed obstacles the market will likely
face in the near future. He explained the biggest hindrance to
market growth is not inflation, as many analysts believe, but
consumer and investor uncertainty. He also notes the recent
employment data indicates the economy is slowing down.
Watch Bob's exclusive appearance here!
If you would like more information please visit our website at www.merionllc.com or call
(610) 224-9031.