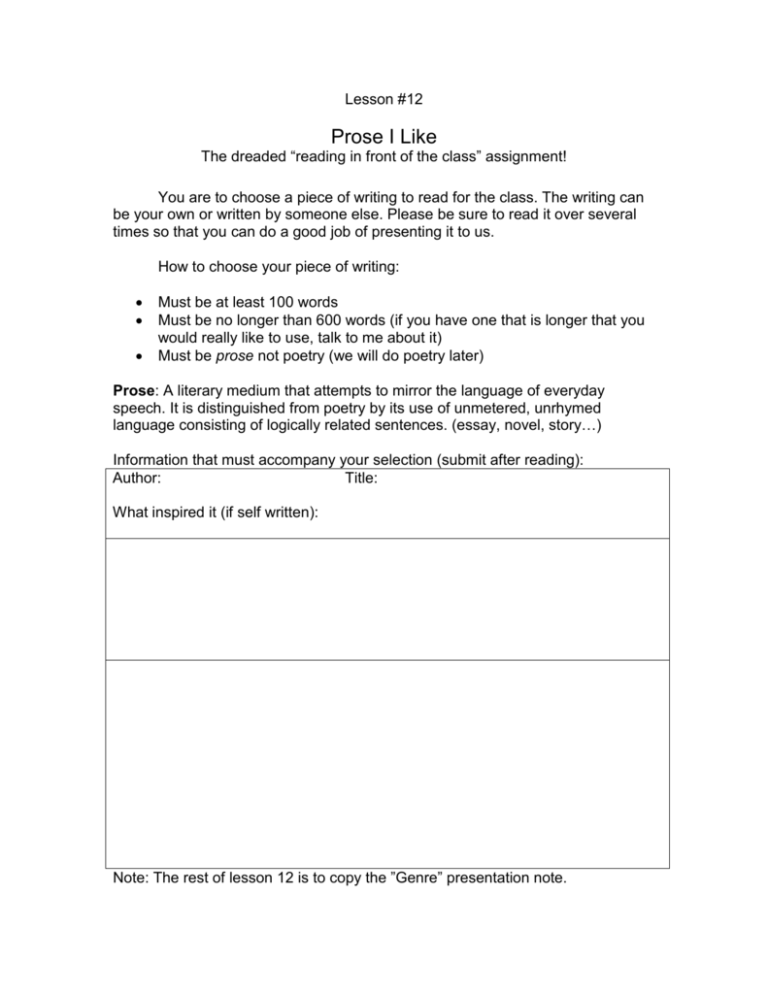 Lesson #12
Prose I Like
The dreaded "reading in front of the class" assignment!
You are to choose a piece of writing to read for the class. The writing can
be your own or written by someone else. Please be sure to read it over several
times so that you can do a good job of presenting it to us.
How to choose your piece of writing:



Must be at least 100 words
Must be no longer than 600 words (if you have one that is longer that you
would really like to use, talk to me about it)
Must be prose not poetry (we will do poetry later)
Prose: A literary medium that attempts to mirror the language of everyday
speech. It is distinguished from poetry by its use of unmetered, unrhymed
language consisting of logically related sentences. (essay, novel, story…)
Information that must accompany your selection (submit after reading):
Author:
Title:
What inspired it (if self written):
Note: The rest of lesson 12 is to copy the "Genre" presentation note.