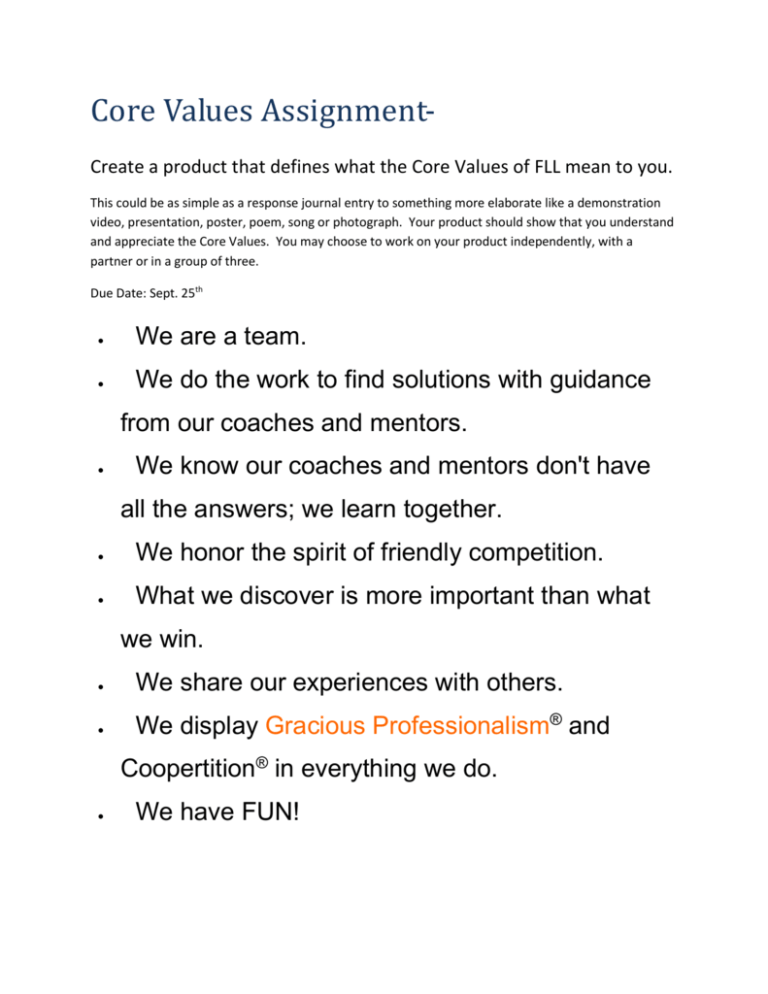 Core Values AssignmentCreate a product that defines what the Core Values of FLL mean to you.
This could be as simple as a response journal entry to something more elaborate like a demonstration
video, presentation, poster, poem, song or photograph. Your product should show that you understand
and appreciate the Core Values. You may choose to work on your product independently, with a
partner or in a group of three.
Due Date: Sept. 25th

We are a team.

We do the work to find solutions with guidance
from our coaches and mentors.

We know our coaches and mentors don't have
all the answers; we learn together.

We honor the spirit of friendly competition.

What we discover is more important than what
we win.

We share our experiences with others.

We display Gracious Professionalism® and
Coopertition® in everything we do.

We have FUN!