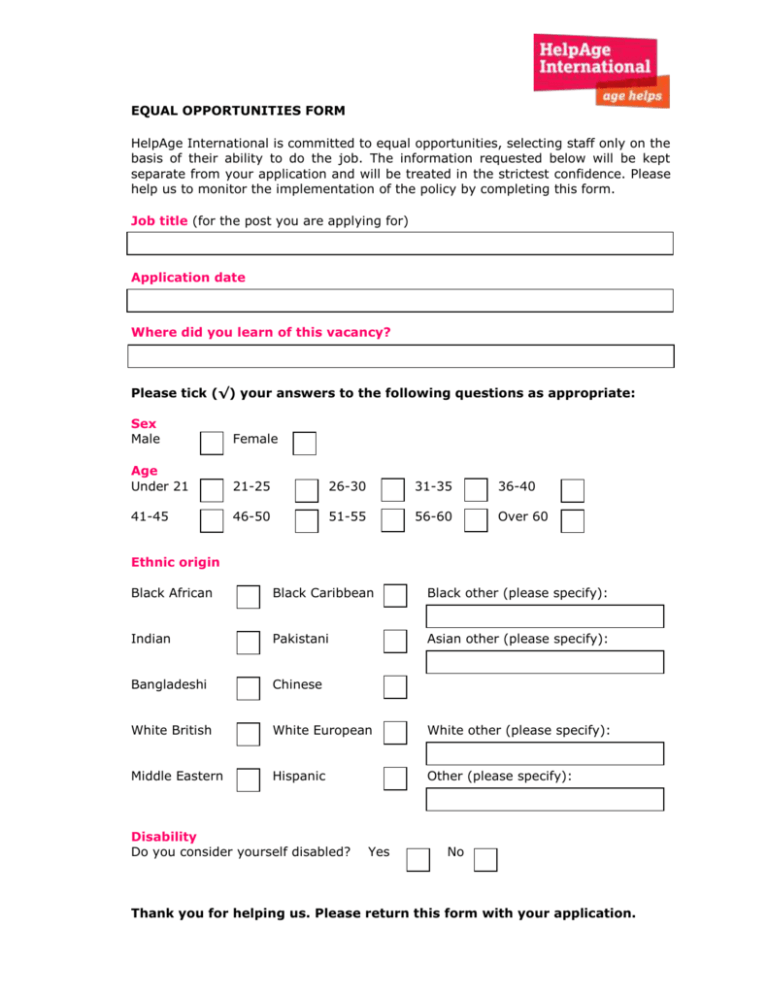 EQUAL OPPORTUNITIES FORM
HelpAge International is committed to equal opportunities, selecting staff only on the
basis of their ability to do the job. The information requested below will be kept
separate from your application and will be treated in the strictest confidence. Please
help us to monitor the implementation of the policy by completing this form.
Job title (for the post you are applying for)
Application date
Where did you learn of this vacancy?
Please tick (√) your answers to the following questions as appropriate:
Sex
Male
Female
Age
Under 21
21-25
26-30
31-35
36-40
41-45
46-50
51-55
56-60
Over 60
Ethnic origin
Black African
Black Caribbean
Black other (please specify):
Indian
Pakistani
Asian other (please specify):
Bangladeshi
Chinese
Black other (please specify):
White British
White European
White other (please specify):
Middle Eastern
Hispanic
Other (please specify):
Disability
Do you consider yourself disabled?
Yes
No
Thank you for helping us. Please return this form with your application.