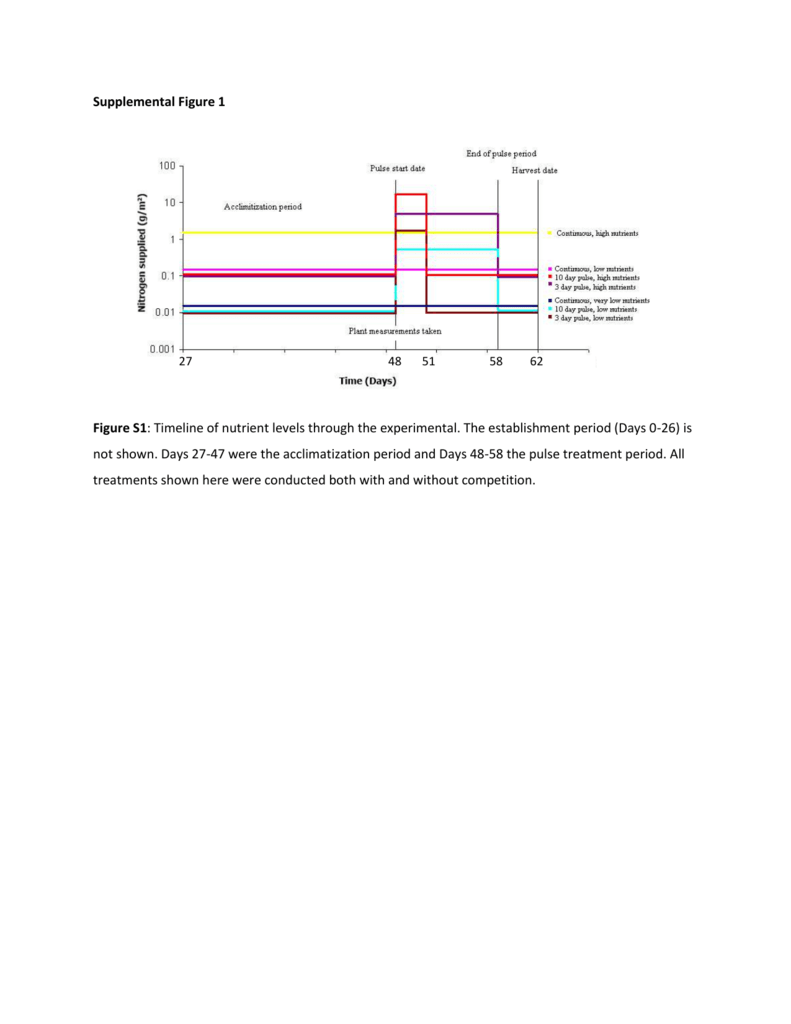 Supplemental Figure 1
27
48
51
58
62
Figure S1: Timeline of nutrient levels through the experimental. The establishment period (Days 0-26) is
not shown. Days 27-47 were the acclimatization period and Days 48-58 the pulse treatment period. All
treatments shown here were conducted both with and without competition.
Supplemental Figure 2
Figure S2. Root biomass (±1 SD) in the start experiment in response to the competition and nutrient
level treatments. Root biomass was not significantly affected by the competition treatment (F1,31=0.58,
p=0.452), but was higher with higher nutrient levels (F1,30=5.53, p=0.026). The competition by nutrient
interaction was not significant F1,29=0.31, p=0.581).