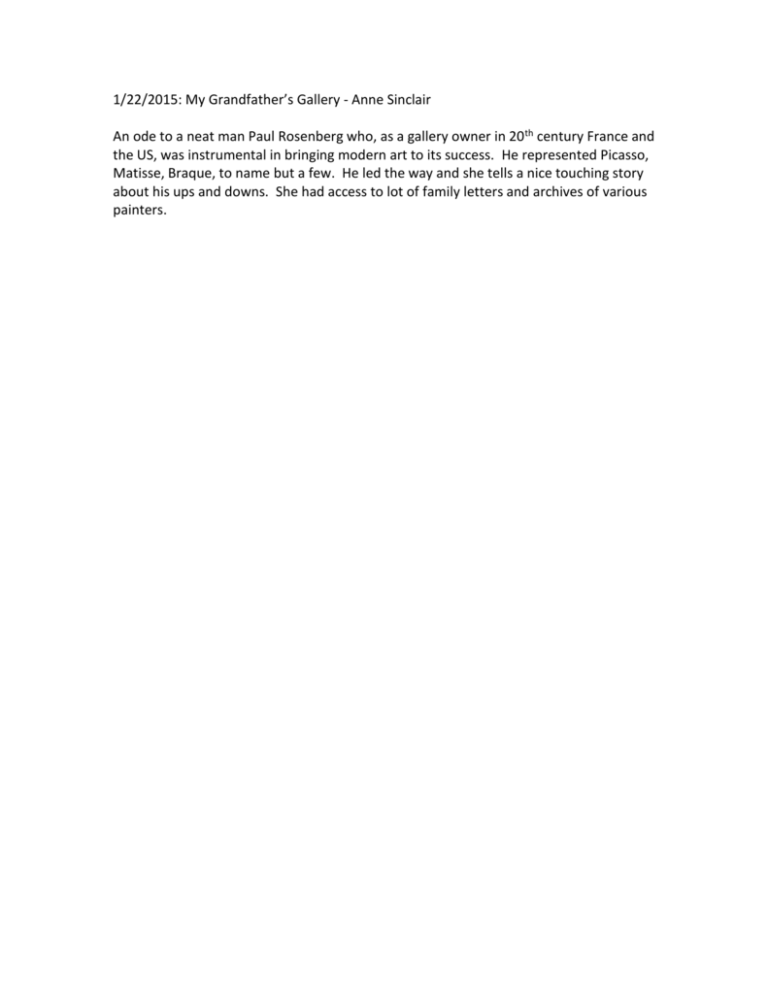 1/22/2015: My Grandfather's Gallery - Anne Sinclair
An ode to a neat man Paul Rosenberg who, as a gallery owner in 20 th century France and
the US, was instrumental in bringing modern art to its success. He represented Picasso,
Matisse, Braque, to name but a few. He led the way and she tells a nice touching story
about his ups and downs. She had access to lot of family letters and archives of various
painters.