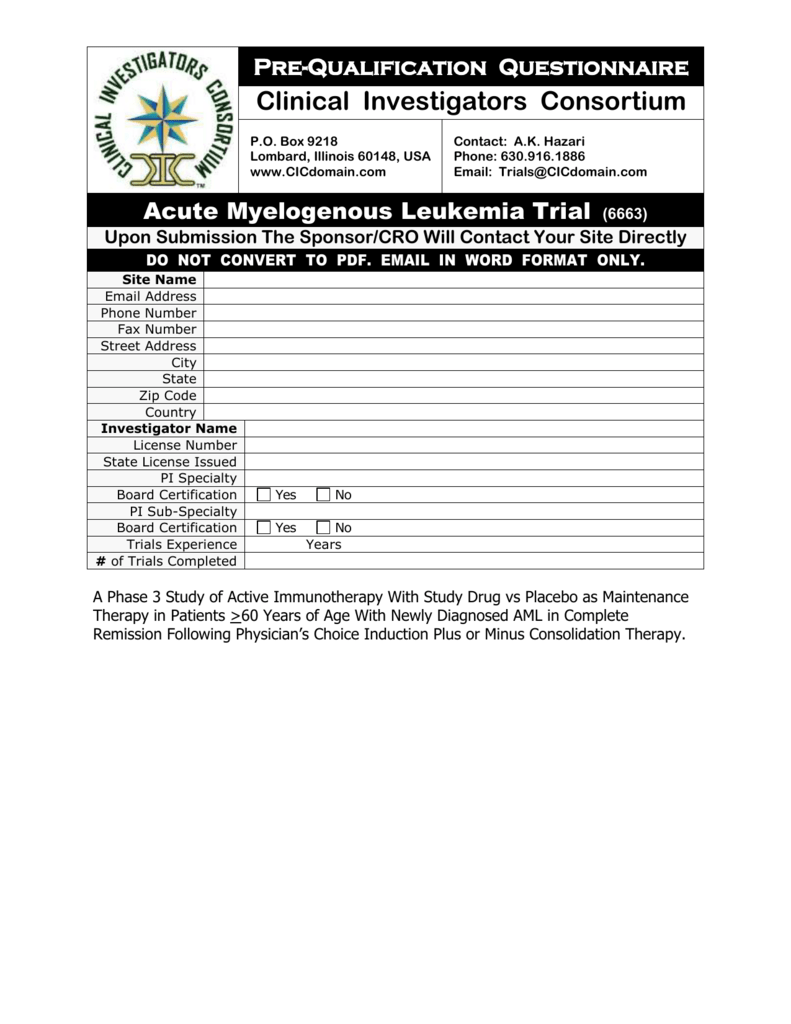 Pre-Qualification Questionnaire
Clinical Investigators Consortium
P.O. Box 9218
Lombard, Illinois 60148, USA
www.CICdomain.com
Contact: A.K. Hazari
Phone: 630.916.1886
Email: [email protected]
Acute Myelogenous Leukemia Trial
(6663)
Upon Submission The Sponsor/CRO Will Contact Your Site Directly
DO NOT CONVERT TO PDF. EMAIL IN WORD FORMAT ONLY.
Site Name
Email Address
Phone Number
Fax Number
Street Address
City
State
Zip Code
Country
Investigator Name
License Number
State License Issued
PI Specialty
Board Certification
PI Sub-Specialty
Board Certification
Trials Experience
# of Trials Completed
Yes
No
Yes
No
Years
A Phase 3 Study of Active Immunotherapy With Study Drug vs Placebo as Maintenance
Therapy in Patients >60 Years of Age With Newly Diagnosed AML in Complete
Remission Following Physician's Choice Induction Plus or Minus Consolidation Therapy.