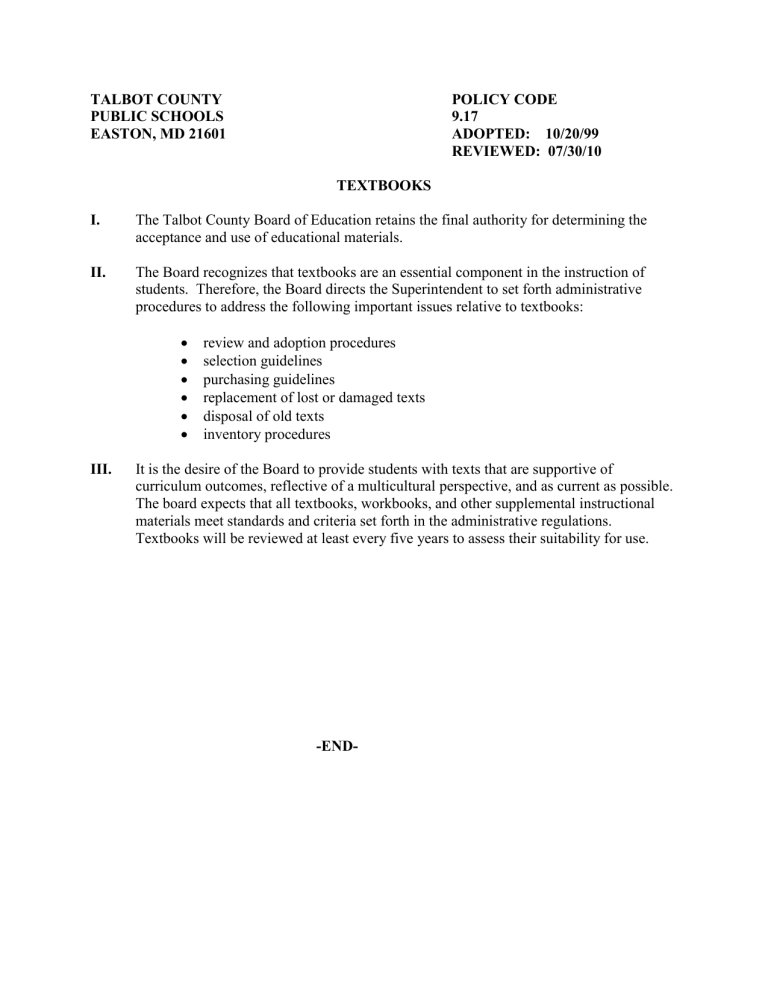 TALBOT COUNTY
PUBLIC SCHOOLS
EASTON, MD 21601
POLICY CODE
9.17
ADOPTED: 10/20/99
REVIEWED: 07/30/10
TEXTBOOKS
I.
The Talbot County Board of Education retains the final authority for determining the acceptance and use of educational materials.
II.
The Board recognizes that textbooks are an essential component in the instruction of students. Therefore, the Board directs the Superintendent to set forth administrative procedures to address the following important issues relative to textbooks:
 review and adoption procedures
 selection guidelines
 purchasing guidelines
 replacement of lost or damaged texts
 disposal of old texts
 inventory procedures
III.
It is the desire of the Board to provide students with texts that are supportive of curriculum outcomes, reflective of a multicultural perspective, and as current as possible.
The board expects that all textbooks, workbooks, and other supplemental instructional materials meet standards and criteria set forth in the administrative regulations.
Textbooks will be reviewed at least every five years to assess their suitability for use.
-END-