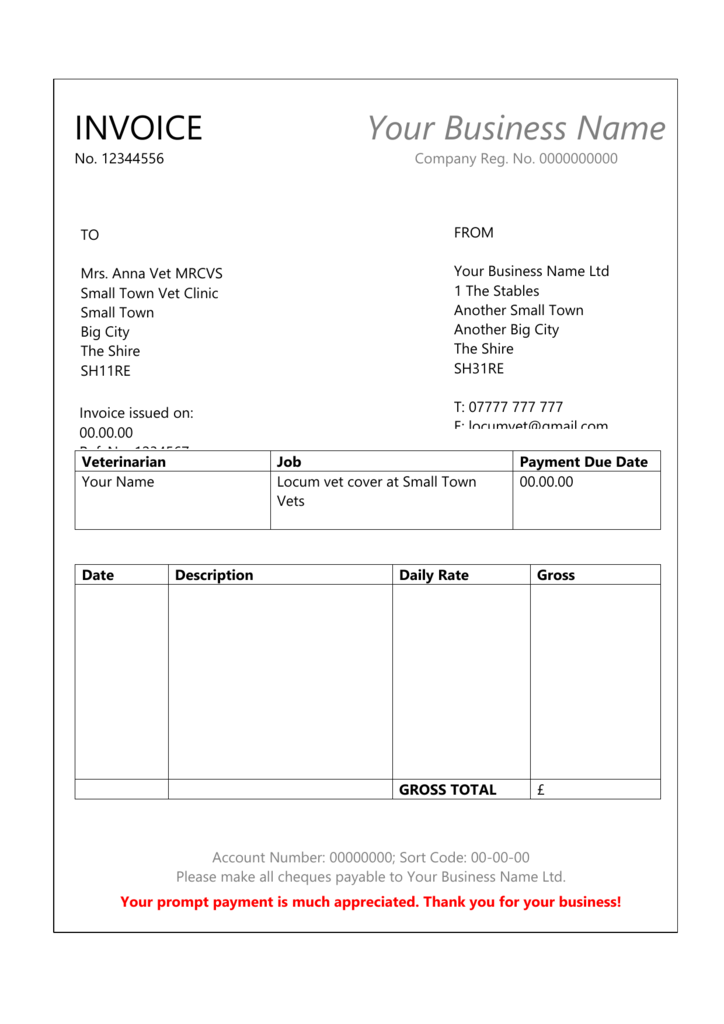 INVOICE
No. 12344556
Your Business Name
Company Reg. No. 0000000000
TO
FROM
Mrs. Anna Vet MRCVS
Small Town Vet Clinic
Small Town
Big City
The Shire
SH11RE
Your Business Name Ltd
1 The Stables
Another Small Town
Another Big City
The Shire
SH31RE
Invoice issued on:
00.00.00
Ref. No: 1234567
Veterinarian
Your Name
T: 07777 777 777
E: [email protected]
Date
Description
Job
Locum vet cover at Small Town
Vets
Payment Due Date
00.00.00
Daily Rate
Gross
GROSS TOTAL
£
Account Number: 00000000; Sort Code: 00-00-00
Please make all cheques payable to Your Business Name Ltd.
Your prompt payment is much appreciated. Thank you for your business!