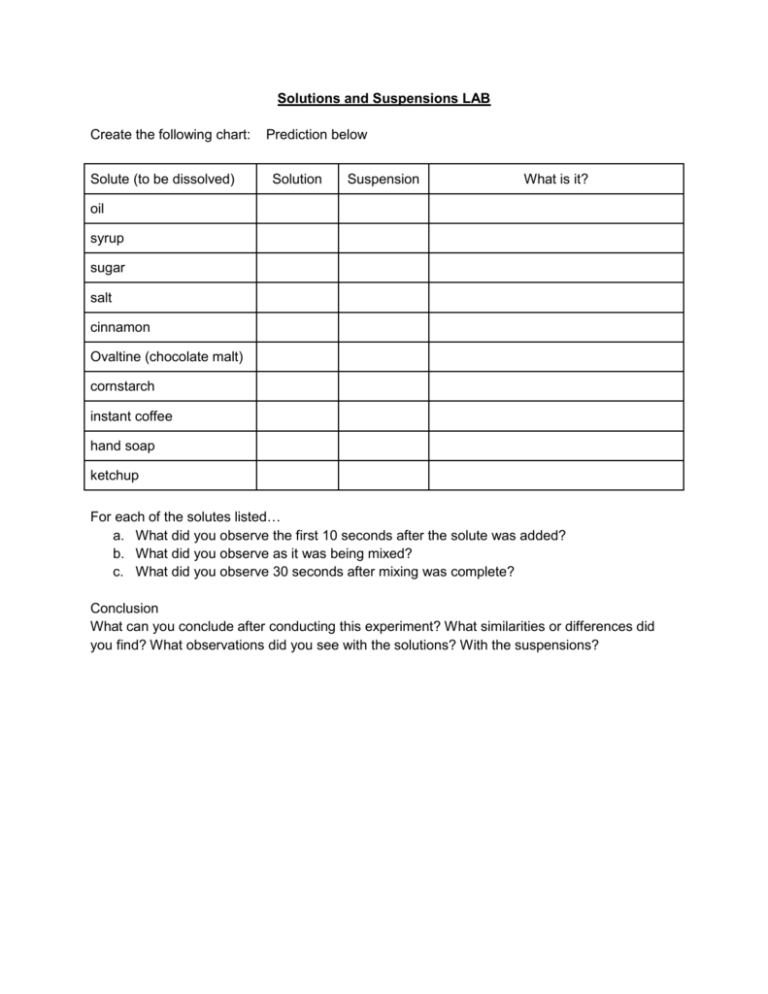 Solutions and Suspensions LAB
Create the following chart:
Solute (to be dissolved)
Prediction below
Solution
Suspension
What is it?
oil
syrup
sugar
salt
cinnamon
Ovaltine (chocolate malt)
cornstarch
instant coffee
hand soap
ketchup
For each of the solutes listed…
a. What did you observe the first 10 seconds after the solute was added?
b. What did you observe as it was being mixed?
c. What did you observe 30 seconds after mixing was complete?
Conclusion
What can you conclude after conducting this experiment? What similarities or differences did
you find? What observations did you see with the solutions? With the suspensions?