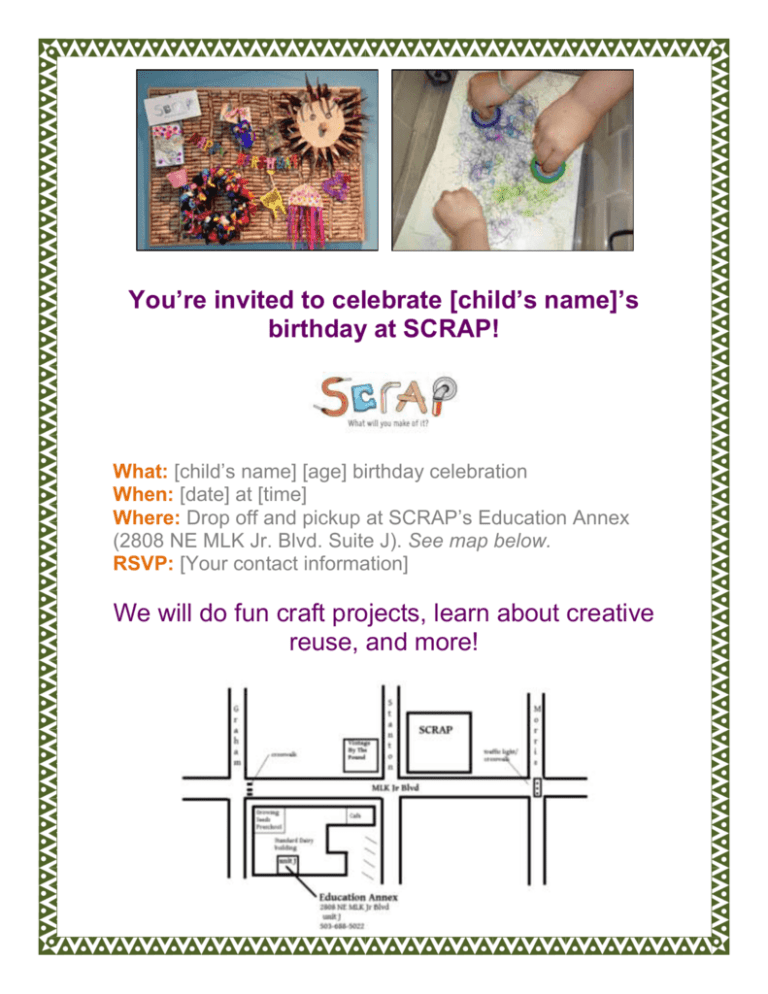 You're invited to celebrate [child's name]'s
birthday at SCRAP!
What: [child's name] [age] birthday celebration
When: [date] at [time]
Where: Drop off and pickup at SCRAP's Education Annex
(2808 NE MLK Jr. Blvd. Suite J). See map below.
RSVP: [Your contact information]
We will do fun craft projects, learn about creative
reuse, and more!