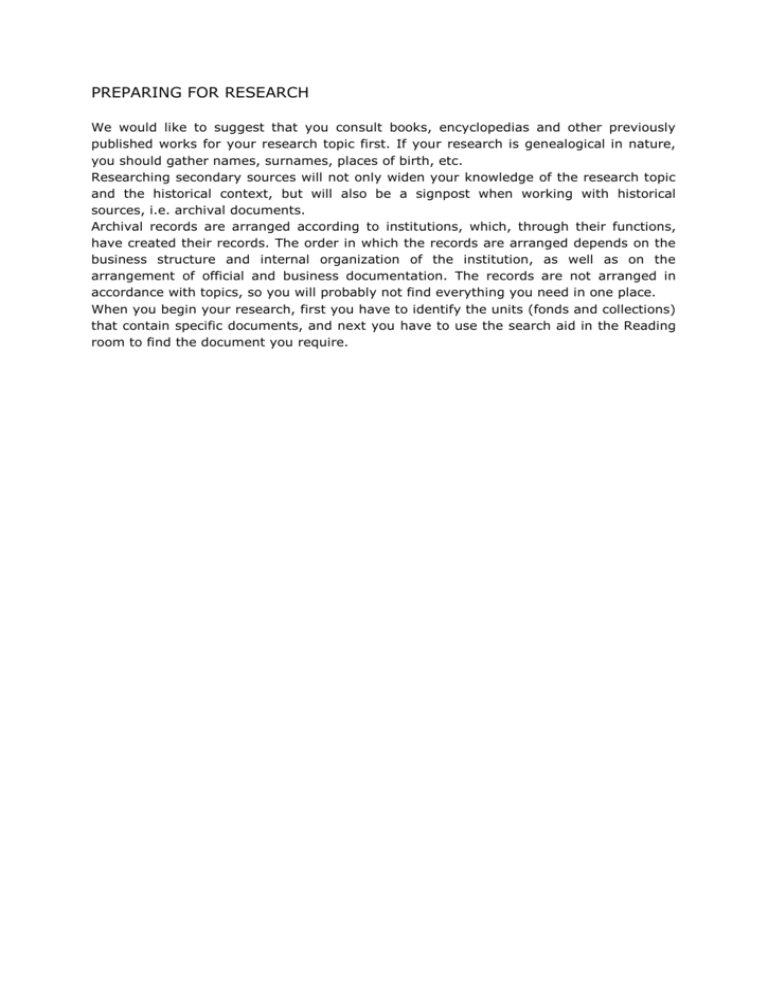 PREPARING FOR RESEARCH
We would like to suggest that you consult books, encyclopedias and other previously
published works for your research topic first. If your research is genealogical in nature,
you should gather names, surnames, places of birth, etc.
Researching secondary sources will not only widen your knowledge of the research topic
and the historical context, but will also be a signpost when working with historical
sources, i.e. archival documents.
Archival records are arranged according to institutions, which, through their functions,
have created their records. The order in which the records are arranged depends on the
business structure and internal organization of the institution, as well as on the
arrangement of official and business documentation. The records are not arranged in
accordance with topics, so you will probably not find everything you need in one place.
When you begin your research, first you have to identify the units (fonds and collections)
that contain specific documents, and next you have to use the search aid in the Reading
room to find the document you require.