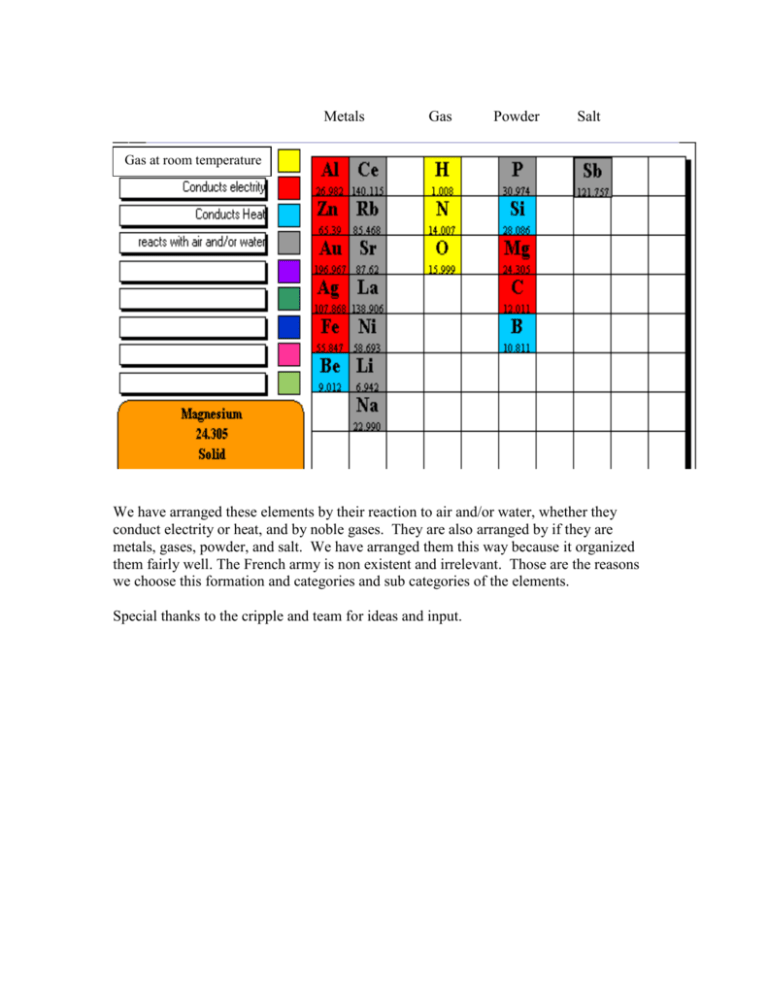 Metals
Gas
Powder
Salt
Gas at room temperature
We have arranged these elements by their reaction to air and/or water, whether they
conduct electrity or heat, and by noble gases. They are also arranged by if they are
metals, gases, powder, and salt. We have arranged them this way because it organized
them fairly well. The French army is non existent and irrelevant. Those are the reasons
we choose this formation and categories and sub categories of the elements.
Special thanks to the cripple and team for ideas and input.