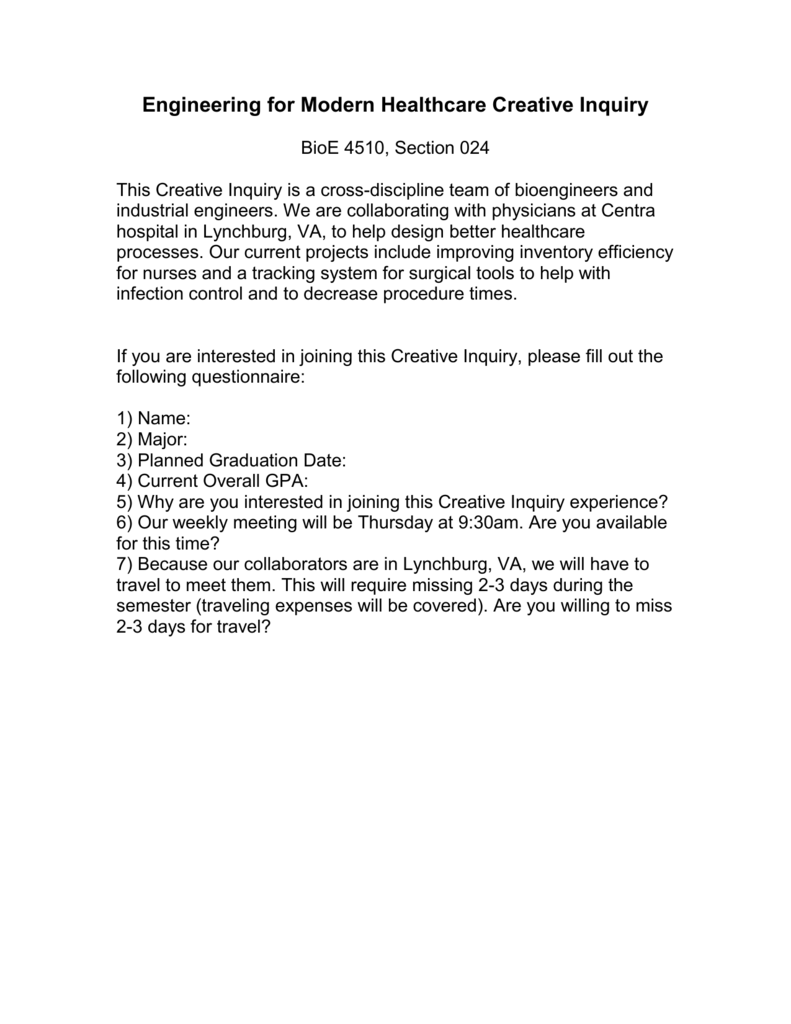 Engineering for Modern Healthcare Creative Inquiry
BioE 4510, Section 024
This Creative Inquiry is a cross-discipline team of bioengineers and
industrial engineers. We are collaborating with physicians at Centra
hospital in Lynchburg, VA, to help design better healthcare
processes. Our current projects include improving inventory efficiency
for nurses and a tracking system for surgical tools to help with
infection control and to decrease procedure times.
If you are interested in joining this Creative Inquiry, please fill out the
following questionnaire:
1) Name:
2) Major:
3) Planned Graduation Date:
4) Current Overall GPA:
5) Why are you interested in joining this Creative Inquiry experience?
6) Our weekly meeting will be Thursday at 9:30am. Are you available
for this time?
7) Because our collaborators are in Lynchburg, VA, we will have to
travel to meet them. This will require missing 2-3 days during the
semester (traveling expenses will be covered). Are you willing to miss
2-3 days for travel?