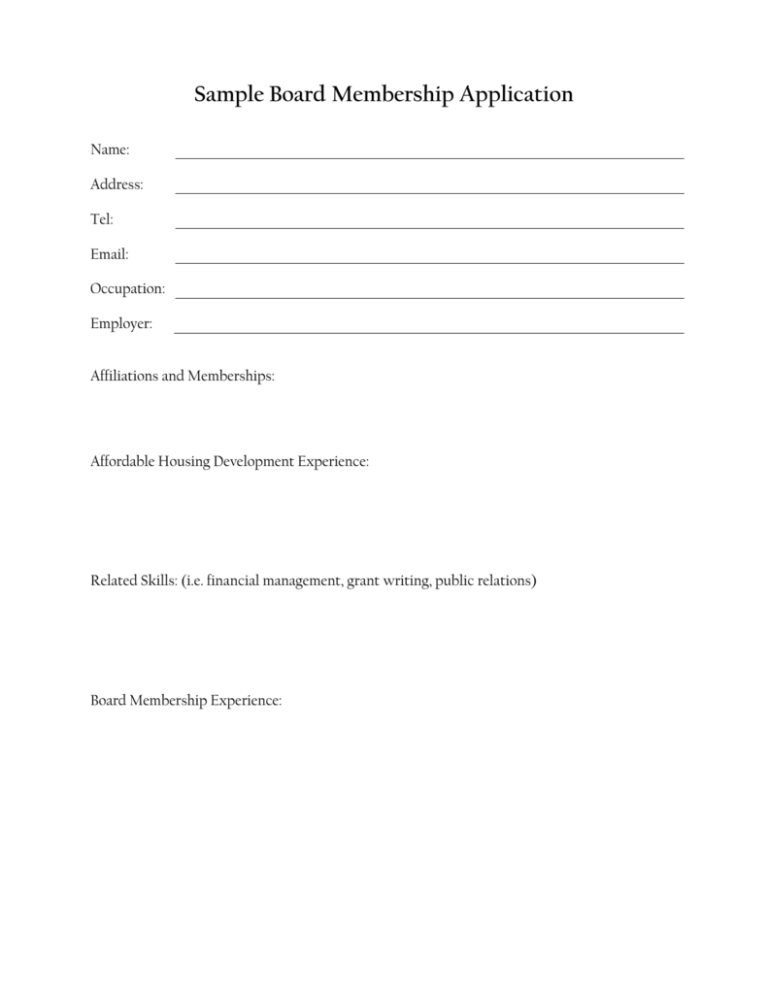 Sample Board Membership Application
Name:
Address:
Tel:
Email:
Occupation:
Employer:
Affiliations and Memberships:
Affordable Housing Development Experience:
Related Skills: (i.e. financial management, grant writing, public relations)
Board Membership Experience:
Committee Interests: (finance, fundraising, public relations)
Why do you want to be a member of the board of this organization?
Are you willing to make an annual contribution to the organization according to your means?
Are you willing to actively participate in fundraising for this organization?
Can you prepare for and attend board meetings on the first ________ of each month at _____pm?