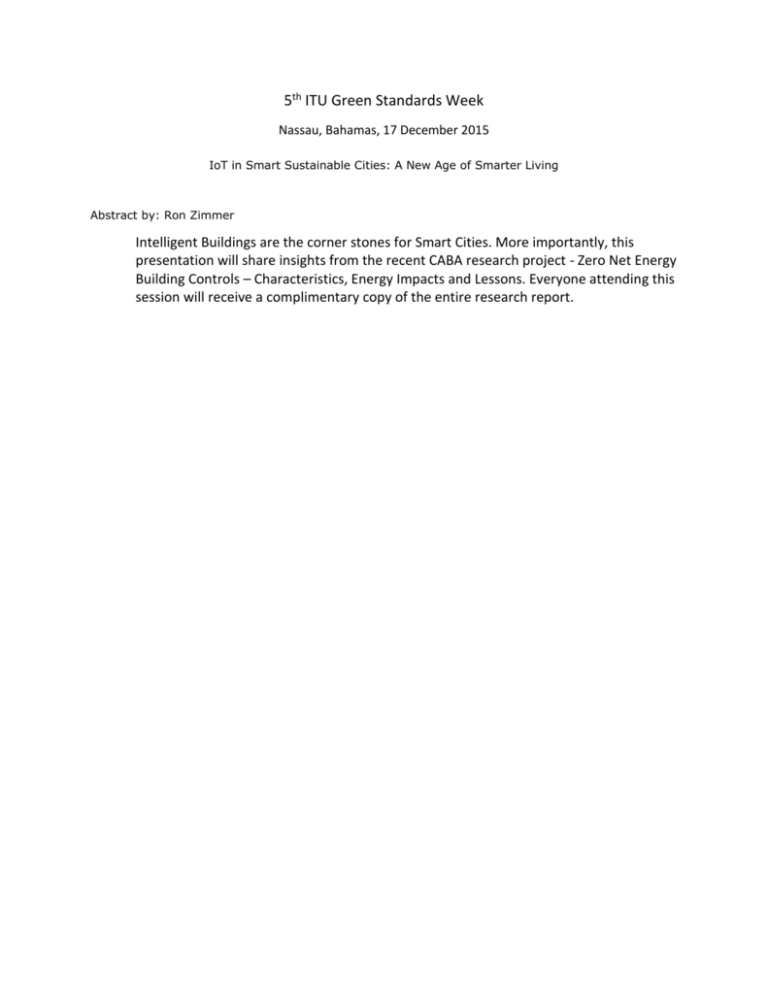 5th ITU Green Standards Week
Nassau, Bahamas, 17 December 2015
IoT in Smart Sustainable Cities: A New Age of Smarter Living
Abstract by: Ron Zimmer
Intelligent Buildings are the corner stones for Smart Cities. More importantly, this
presentation will share insights from the recent CABA research project - Zero Net Energy
Building Controls – Characteristics, Energy Impacts and Lessons. Everyone attending this
session will receive a complimentary copy of the entire research report.