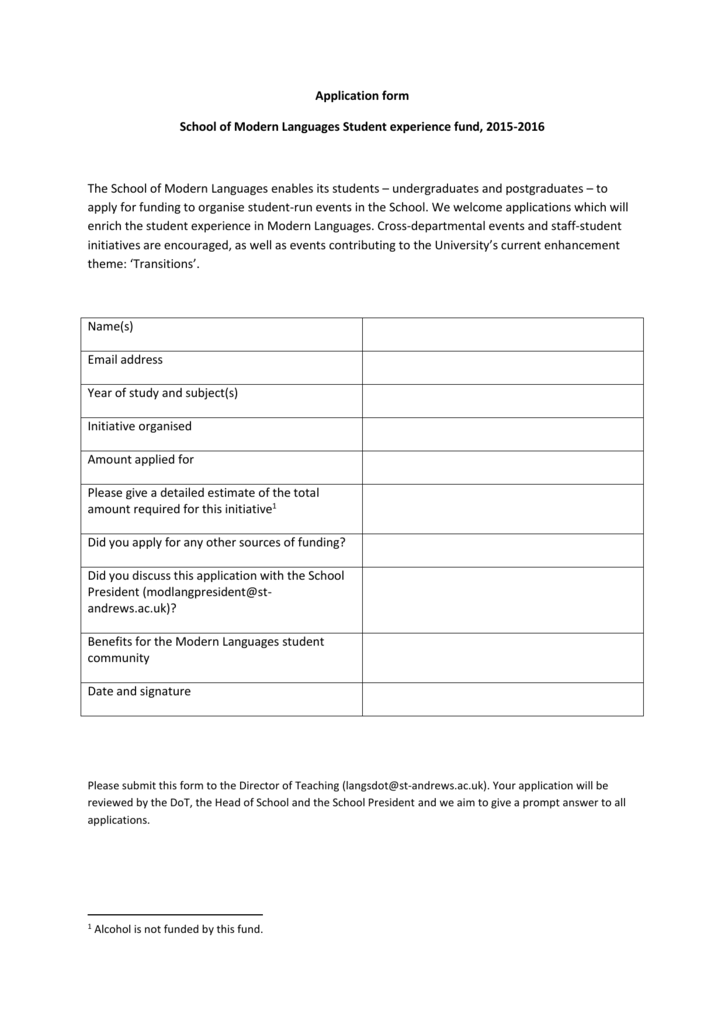 Application form
School of Modern Languages Student experience fund, 2015-2016
The School of Modern Languages enables its students – undergraduates and postgraduates – to
apply for funding to organise student-run events in the School. We welcome applications which will
enrich the student experience in Modern Languages. Cross-departmental events and staff-student
initiatives are encouraged, as well as events contributing to the University's current enhancement
theme: 'Transitions'.
Name(s)
Email address
Year of study and subject(s)
Initiative organised
Amount applied for
Please give a detailed estimate of the total
amount required for this initiative1
Did you apply for any other sources of funding?
Did you discuss this application with the School
President ([email protected])?
Benefits for the Modern Languages student
community
Date and signature
Please submit this form to the Director of Teaching ([email protected]). Your application will be
reviewed by the DoT, the Head of School and the School President and we aim to give a prompt answer to all
applications.
1
Alcohol is not funded by this fund.