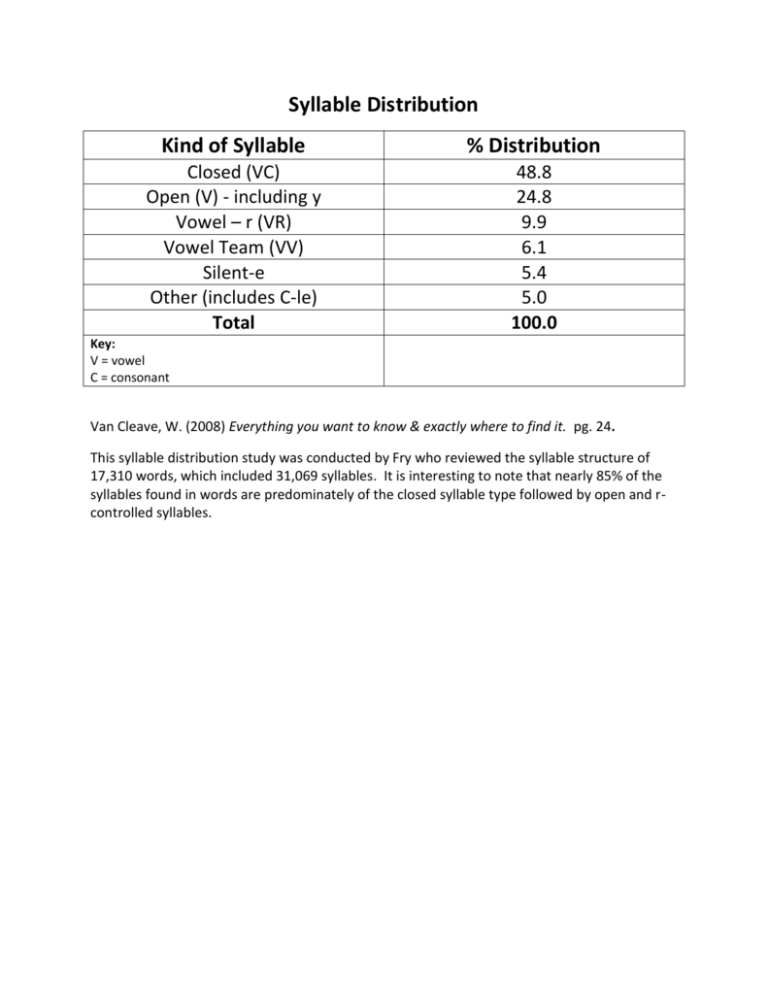 Syllable Distribution
Kind of Syllable
% Distribution
Closed (VC)
Open (V) - including y
Vowel – r (VR)
Vowel Team (VV)
Silent-e
Other (includes C-le)
Total
48.8
24.8
9.9
6.1
5.4
5.0
100.0
Key:
V = vowel
C = consonant
Van Cleave, W. (2008) Everything you want to know & exactly where to find it. pg. 24.
This syllable distribution study was conducted by Fry who reviewed the syllable structure of
17,310 words, which included 31,069 syllables. It is interesting to note that nearly 85% of the
syllables found in words are predominately of the closed syllable type followed by open and rcontrolled syllables.