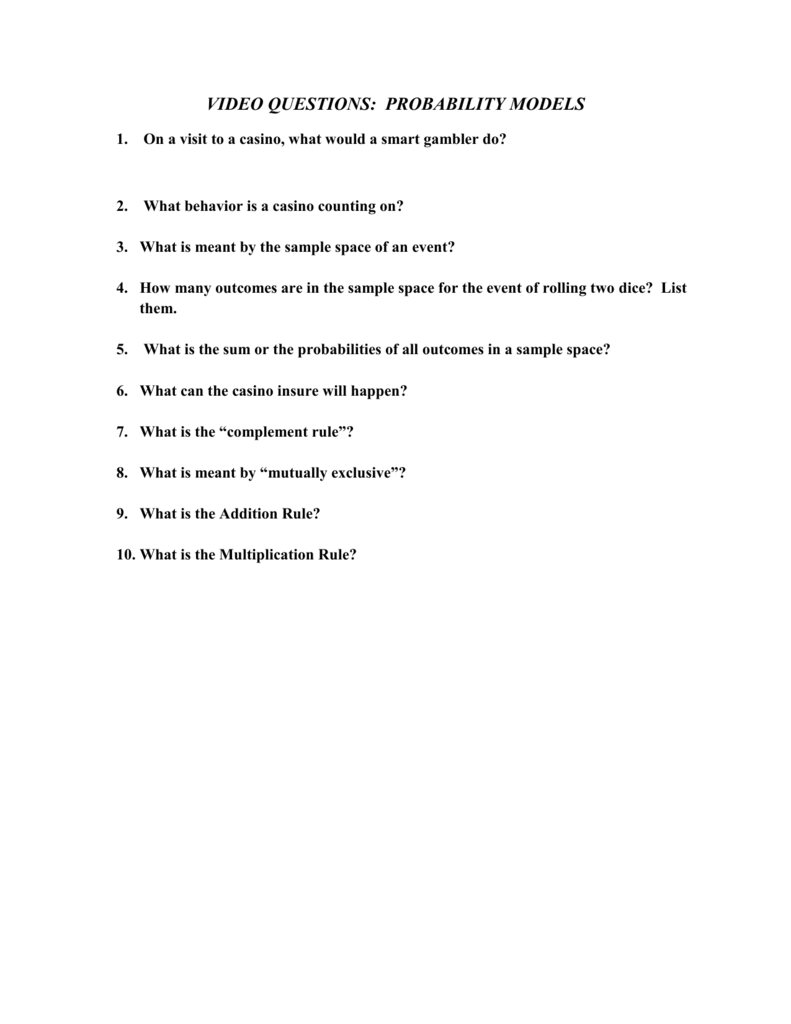 VIDEO QUESTIONS: PROBABILITY MODELS
1. On a visit to a casino, what would a smart gambler do?
2. What behavior is a casino counting on?
3. What is meant by the sample space of an event?
4. How many outcomes are in the sample space for the event of rolling two dice? List
them.
5. What is the sum or the probabilities of all outcomes in a sample space?
6. What can the casino insure will happen?
7. What is the "complement rule"?
8. What is meant by "mutually exclusive"?
9. What is the Addition Rule?
10. What is the Multiplication Rule?