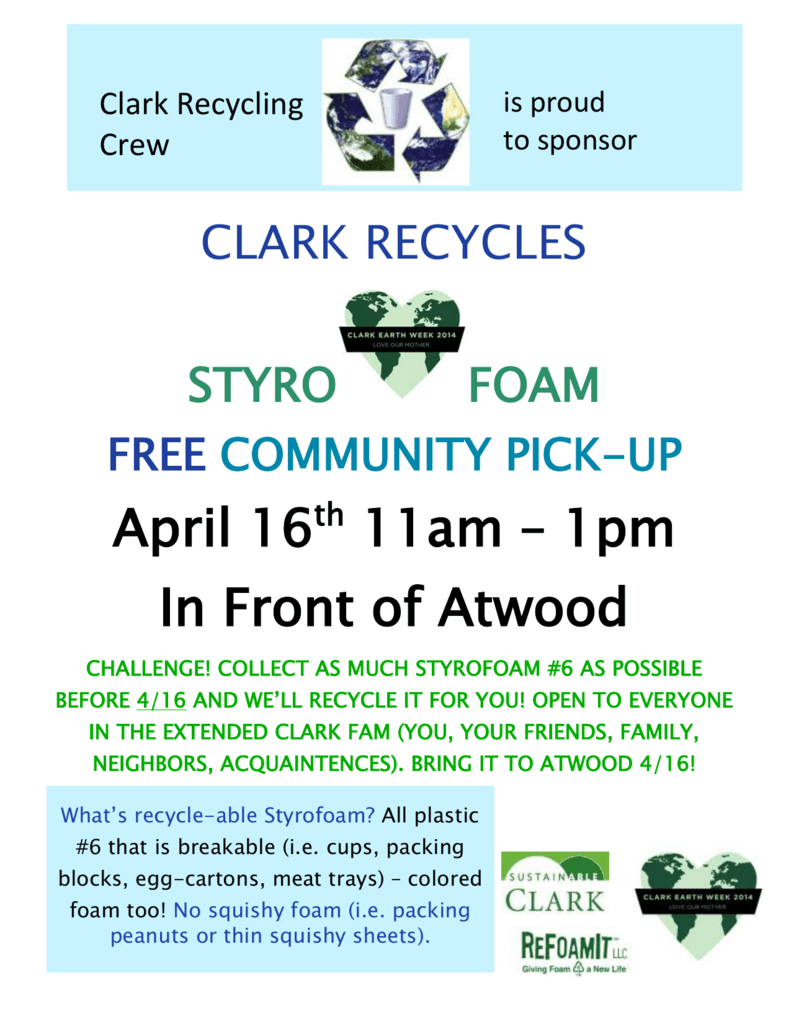 is proud
to sponsor
Clark Recycling
Crew
CLARK RECYCLES
STYRO
FOAM
FREE COMMUNITY PICK-UP
April 16 11am – 1pm
th
In Front of Atwood
CHALLENGE! COLLECT AS MUCH STYROFOAM #6 AS POSSIBLE
BEFORE 4/16 AND WE'LL RECYCLE IT FOR YOU! OPEN TO EVERYONE
IN THE EXTENDED CLARK FAM (YOU, YOUR FRIENDS, FAMILY,
NEIGHBORS, ACQUAINTENCES). BRING IT TO ATWOOD 4/16!
What's recycle-able Styrofoam? All plastic
WE WILL BE ACCEPTING FOAM UNTIL WE FILL UP THE
#6 that is breakable (i.e. cups, packing
TRUCK. FIRST COME FIRST SERVE!
blocks, egg-cartons, meat trays) – colored
foam too! No squishy foam (i.e. packing
peanuts or thin squishy sheets).