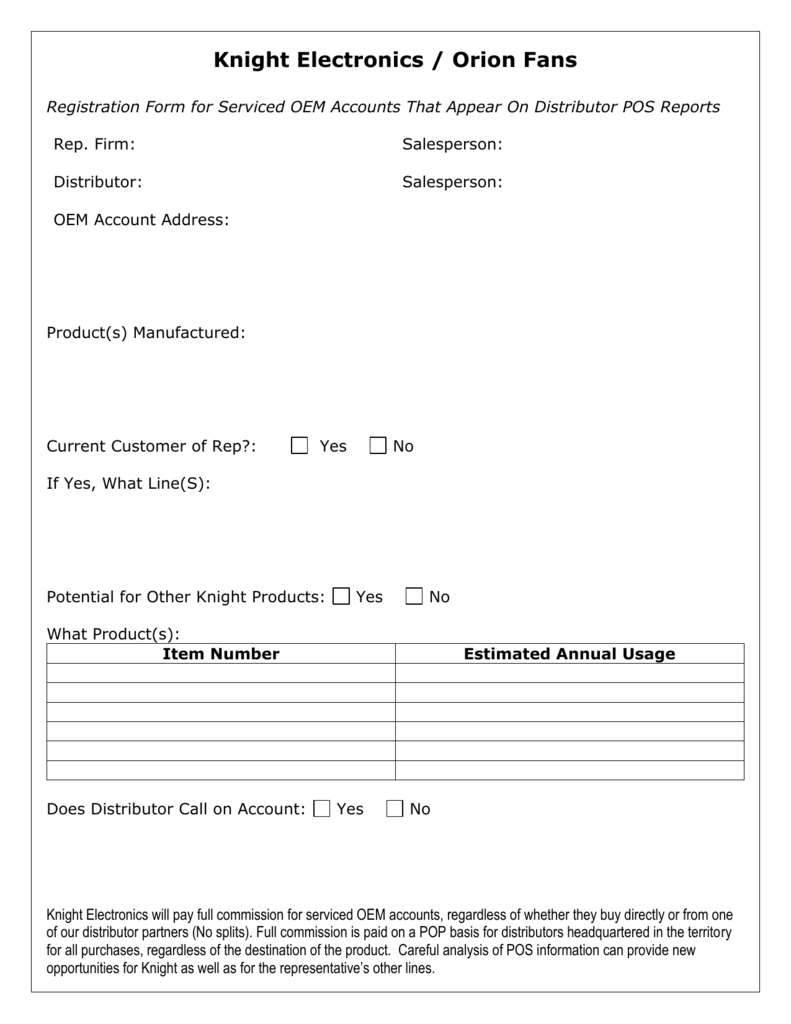 Knight Electronics / Orion Fans
Registration Form for Serviced OEM Accounts That Appear On Distributor POS Reports
Rep. Firm:
Salesperson:
Distributor:
Salesperson:
OEM Account Address:
Product(s) Manufactured:
Current Customer of Rep?:
Yes
No
If Yes, What Line(S):
Potential for Other Knight Products:
Yes
No
What Product(s):
Item Number
Does Distributor Call on Account:
Estimated Annual Usage
Yes
No
Knight Electronics will pay full commission for serviced OEM accounts, regardless of whether they buy directly or from one
of our distributor partners (No splits). Full commission is paid on a POP basis for distributors headquartered in the territory
for all purchases, regardless of the destination of the product. Careful analysis of POS information can provide new
opportunities for Knight as well as for the representative's other lines.