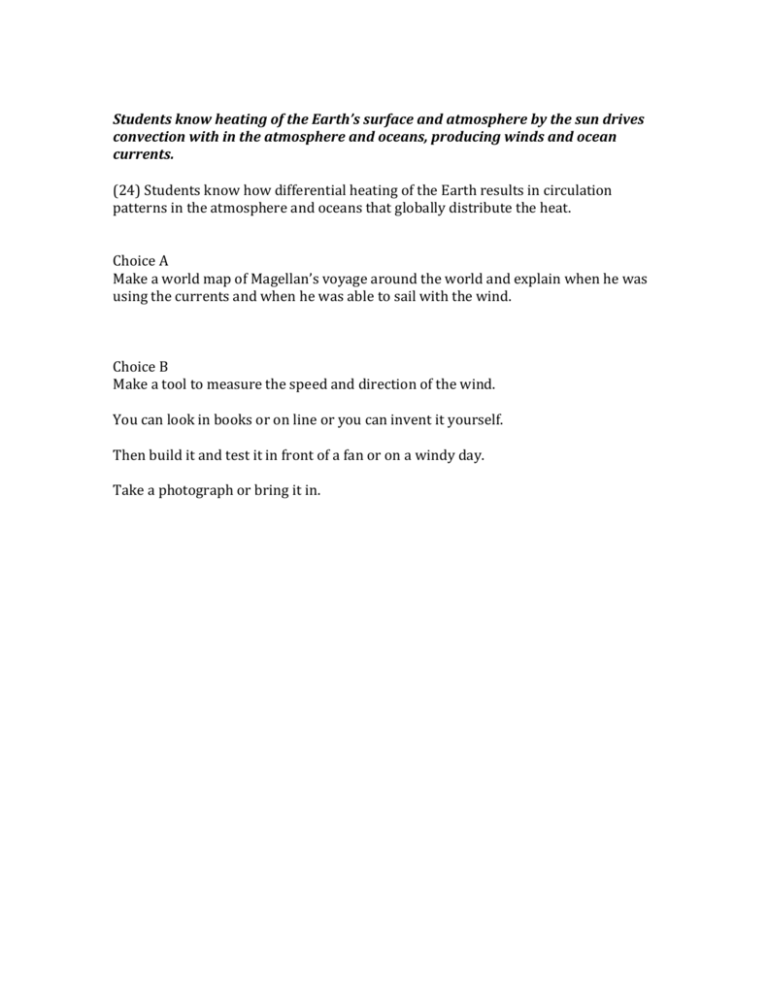 Students know heating of the Earth's surface and atmosphere by the sun drives
convection with in the atmosphere and oceans, producing winds and ocean
currents.
(24) Students know how differential heating of the Earth results in circulation
patterns in the atmosphere and oceans that globally distribute the heat.
Choice A
Make a world map of Magellan's voyage around the world and explain when he was
using the currents and when he was able to sail with the wind.
Choice B
Make a tool to measure the speed and direction of the wind.
You can look in books or on line or you can invent it yourself.
Then build it and test it in front of a fan or on a windy day.
Take a photograph or bring it in.