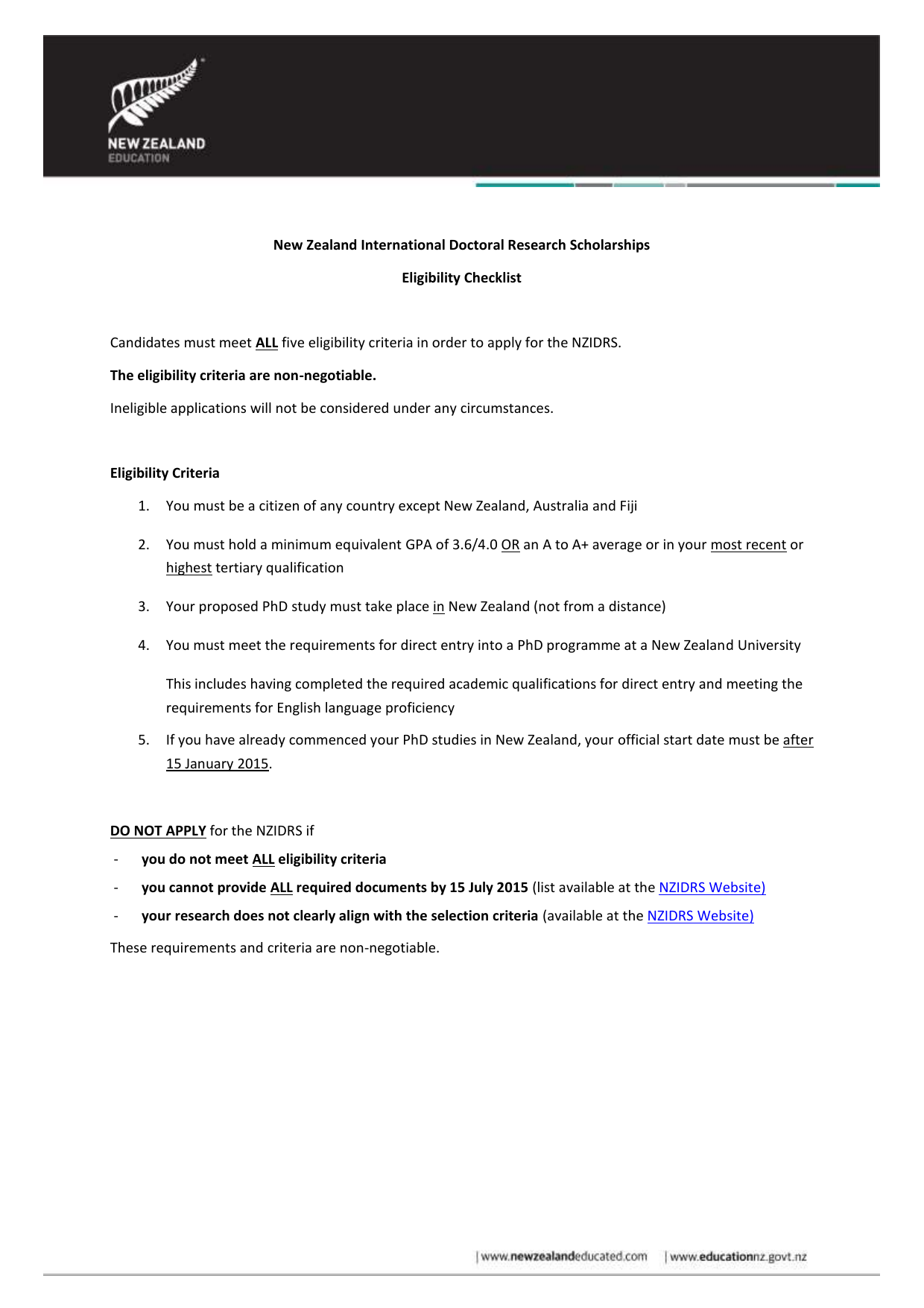 New Zealand International Doctoral Research Scholarships
Eligibility Checklist
Candidates must meet ALL five eligibility criteria in order to apply for the NZIDRS.
The eligibility criteria are non-negotiable.
Ineligible applications will not be considered under any circumstances.
Eligibility Criteria
1.
You must be a citizen of any country except New Zealand, Australia and Fiji 2.
You must hold a minimum equivalent GPA of 3.6/4.0 OR an A to A+ average or in your most recent or highest tertiary qualification 3.
Your proposed PhD study must take place in New Zealand (not from a distance) 4.
You must meet the requirements for direct entry into a PhD programme at a New Zealand University This includes having completed the required academic qualifications for direct entry and meeting the requirements for English language proficiency 5.
If you have already commenced your PhD studies in New Zealand, your official start date must be after 15 January 2015. DO NOT APPLY for the NZIDRS if -
you do not meet ALL eligibility criteria
you cannot provide ALL required documents by 15 July 2015 (list available at the your research does not clearly align with the selection criteria (available at the NZIDRS Website) NZIDRS Website) These requirements and criteria are non-negotiable.