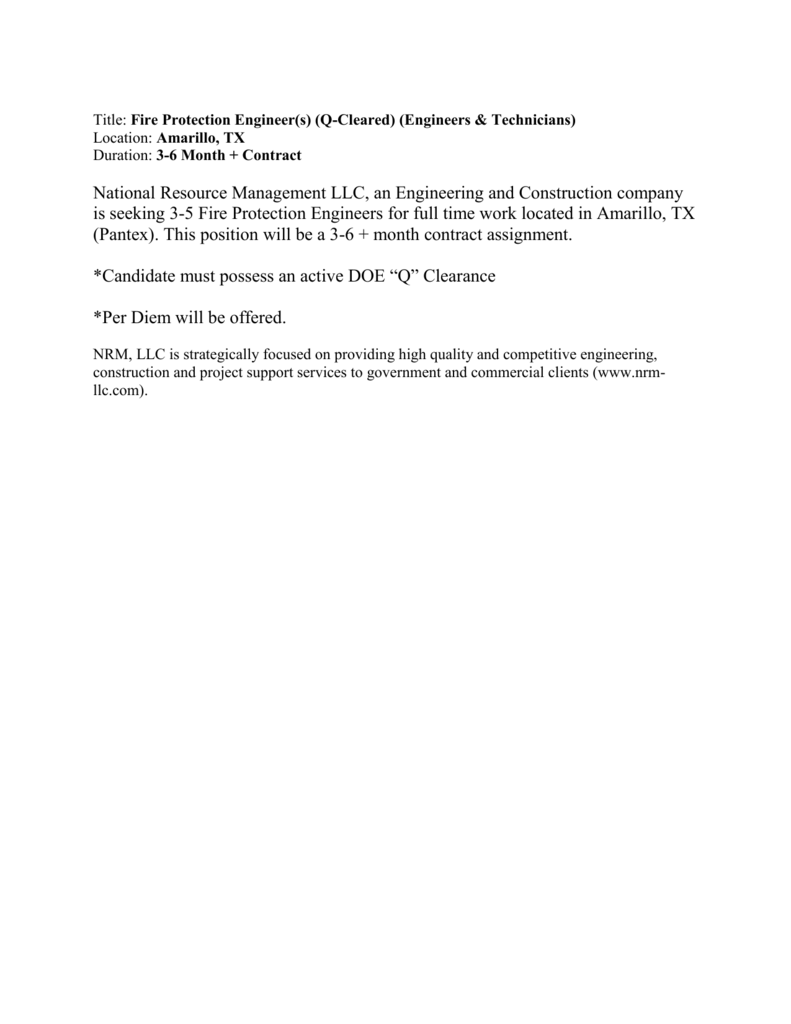 Title: Fire Protection Engineer(s) (Q-Cleared) (Engineers & Technicians)
Location: Amarillo, TX
Duration: 3-6 Month + Contract
National Resource Management LLC, an Engineering and Construction company
is seeking 3-5 Fire Protection Engineers for full time work located in Amarillo, TX
(Pantex). This position will be a 3-6 + month contract assignment.
*Candidate must possess an active DOE "Q" Clearance
*Per Diem will be offered.
NRM, LLC is strategically focused on providing high quality and competitive engineering,
construction and project support services to government and commercial clients (www.nrmllc.com).