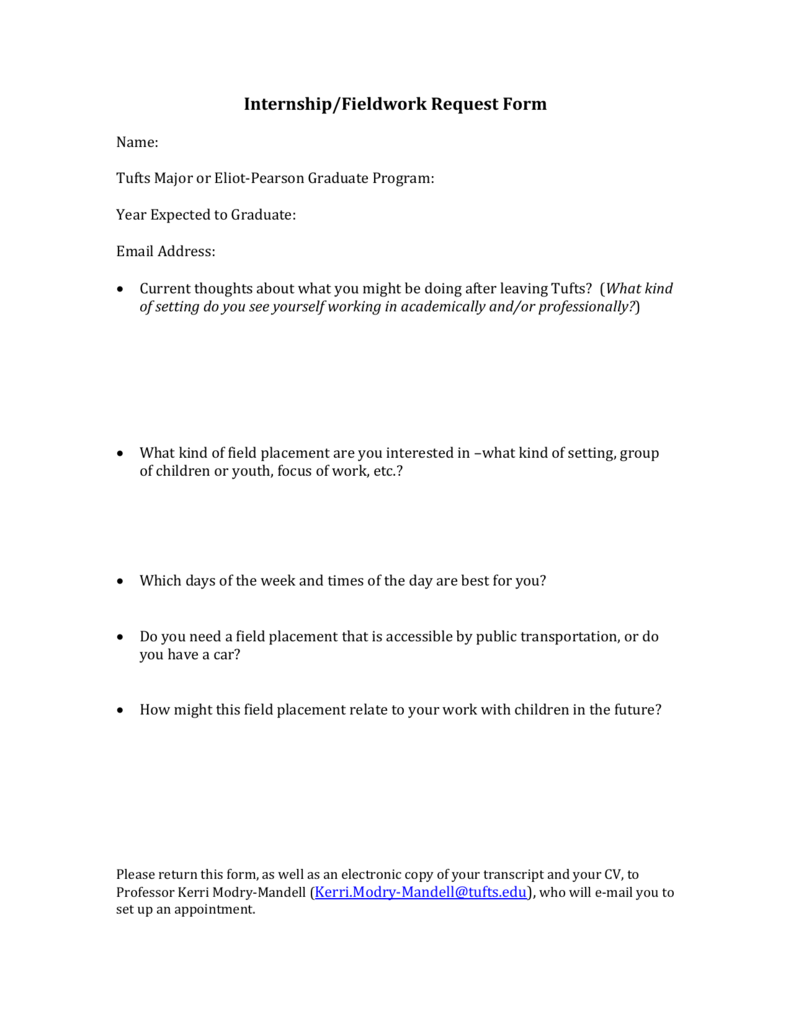 Internship/Fieldwork Request Form
Name:
Tufts Major or Eliot-Pearson Graduate Program:
Year Expected to Graduate:
Email Address:

Current thoughts about what you might be doing after leaving Tufts? (What kind
of setting do you see yourself working in academically and/or professionally?)

What kind of field placement are you interested in –what kind of setting, group
of children or youth, focus of work, etc.?

Which days of the week and times of the day are best for you?

Do you need a field placement that is accessible by public transportation, or do
you have a car?

How might this field placement relate to your work with children in the future?
Please return this form, as well as an electronic copy of your transcript and your CV, to
Professor Kerri Modry-Mandell ([email protected]), who will e-mail you to
set up an appointment.