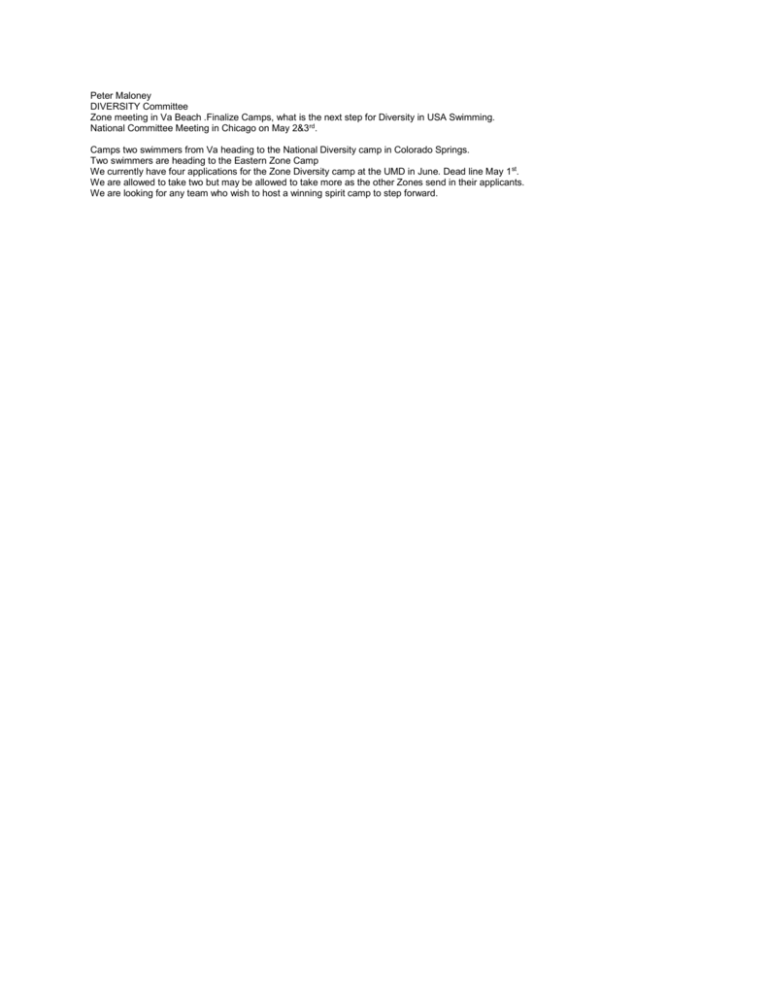 Peter Maloney
DIVERSITY Committee
Zone meeting in Va Beach .Finalize Camps, what is the next step for Diversity in USA Swimming.
National Committee Meeting in Chicago on May 2&3rd.
Camps two swimmers from Va heading to the National Diversity camp in Colorado Springs.
Two swimmers are heading to the Eastern Zone Camp
We currently have four applications for the Zone Diversity camp at the UMD in June. Dead line May 1 st.
We are allowed to take two but may be allowed to take more as the other Zones send in their applicants.
We are looking for any team who wish to host a winning spirit camp to step forward.