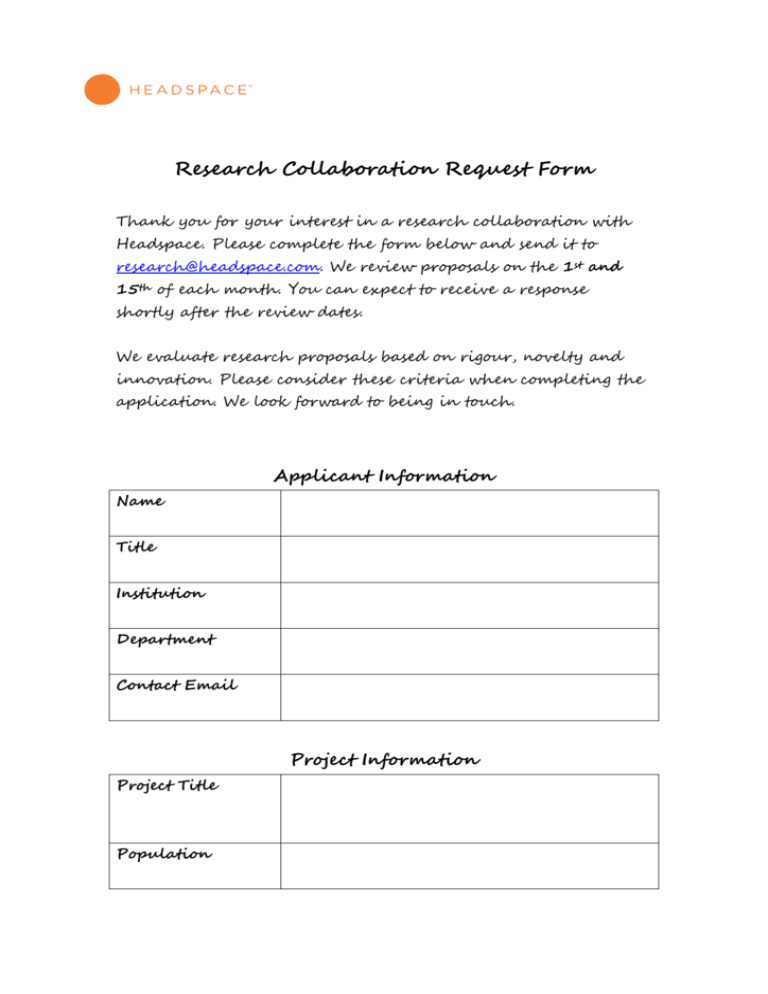 Research Collaboration Request Form
Thank you for your interest in a research collaboration with
Headspace. Please complete the form below and send it to
research@headspace.com. We review proposals on the 1st and
15th of each month. You can expect to receive a response
shortly after the review dates.
We evaluate research proposals based on rigour, novelty and
innovation. Please consider these criteria when completing the
application. We look forward to being in touch.
Applicant Information
Name
Title
Institution
Department
Contact Email
Project Information
Project Title
Population
Sample size
Experimental
Condition
Control Condition
Study Description
(max 300 words)
Primary
Hypothesis
Primary Outcome
Measure
Secondary
Outcome
Measure(s)
How do you plan
to analyse the
data?
Proposed Timeline
Expected start:
Expected completion:
How do you plan
to disseminate the
findings?
Anything else
you'd like us to
know?