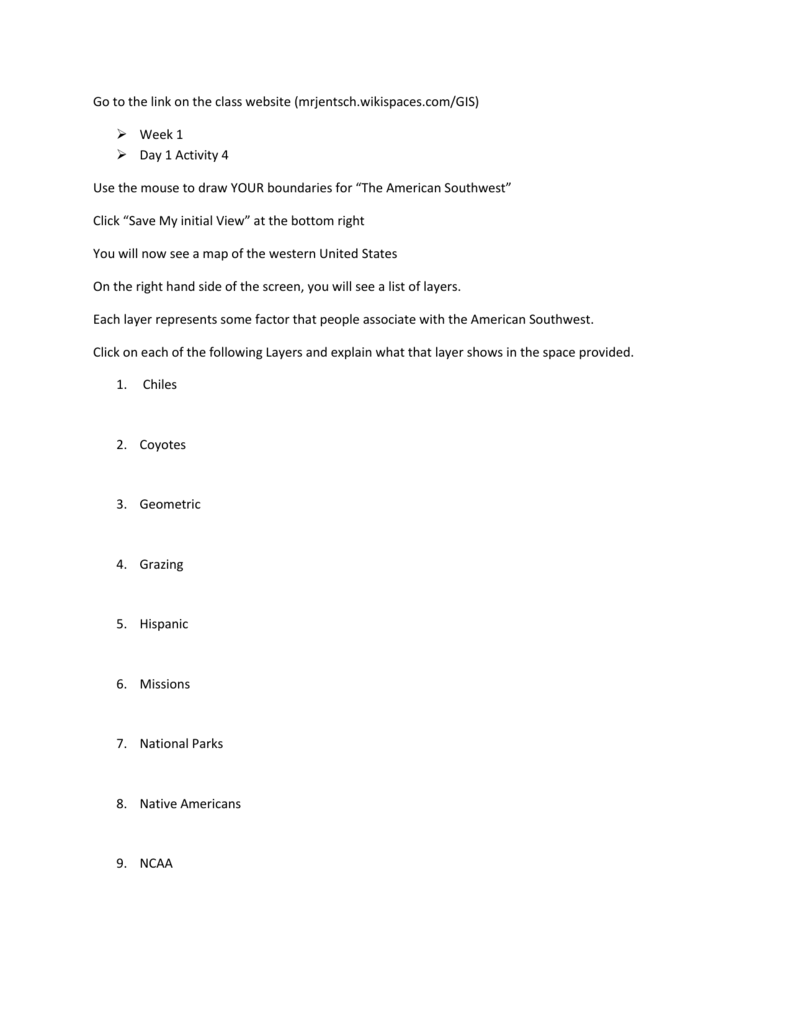 Go to the link on the class website (mrjentsch.wikispaces.com/GIS)
 Week 1
 Day 1 Activity 4
Use the mouse to draw YOUR boundaries for "The American Southwest"
Click "Save My initial View" at the bottom right
You will now see a map of the western United States
On the right hand side of the screen, you will see a list of layers.
Each layer represents some factor that people associate with the American Southwest.
Click on each of the following Layers and explain what that layer shows in the space provided.
1.
Chiles
2. Coyotes
3. Geometric
4. Grazing
5. Hispanic
6. Missions
7. National Parks
8. Native Americans
9. NCAA
10. Saguaro
11. Sunshine
12. Watershed
In your opinion, which three concepts BEST define "The American Southwest"? Why?
Turn on all 3 of these layers. The darkest spot(s) where the layers overlap is the core of the region.
Describe the core region.
You have just used a GIS system to analyze data. Why was this more efficient than using paper maps?
Recognizing that you have just used a GIS system, how would you describe it for someone who has
never heard of it?