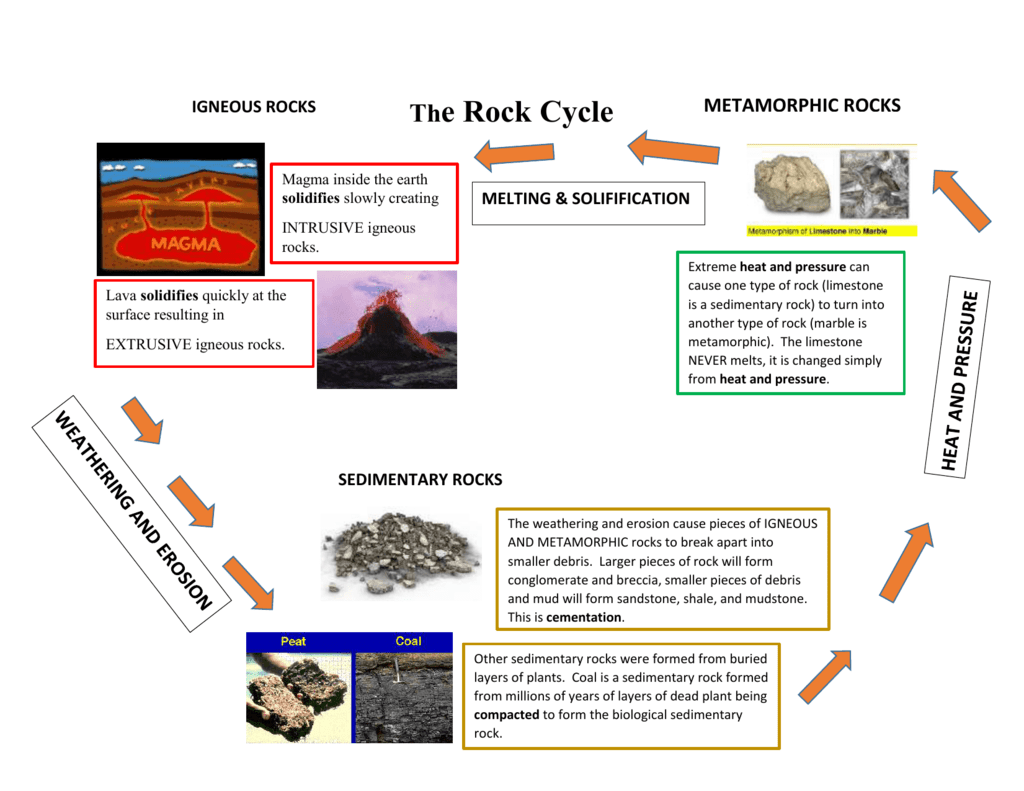 IGNEOUS ROCKS
METAMORPHIC ROCKS
The Rock Cycle
Magma inside the earth
solidifies slowly creating
MELTING & SOLIFIFICATION
INTRUSIVE igneous
rocks.
Extreme heat and pressure can
cause one type of rock (limestone
is a sedimentary rock) to turn into
another type of rock (marble is
metamorphic). The limestone
NEVER melts, it is changed simply
from heat and pressure.
Lava solidifies quickly at the
surface resulting in
EXTRUSIVE igneous rocks.
SEDIMENTARY ROCKS
The weathering and erosion cause pieces of IGNEOUS
AND METAMORPHIC rocks to break apart into
smaller debris. Larger pieces of rock will form
conglomerate and breccia, smaller pieces of debris
and mud will form sandstone, shale, and mudstone.
This is cementation.
Other sedimentary rocks were formed from buried
layers of plants. Coal is a sedimentary rock formed
from millions of years of layers of dead plant being
compacted to form the biological sedimentary
rock.