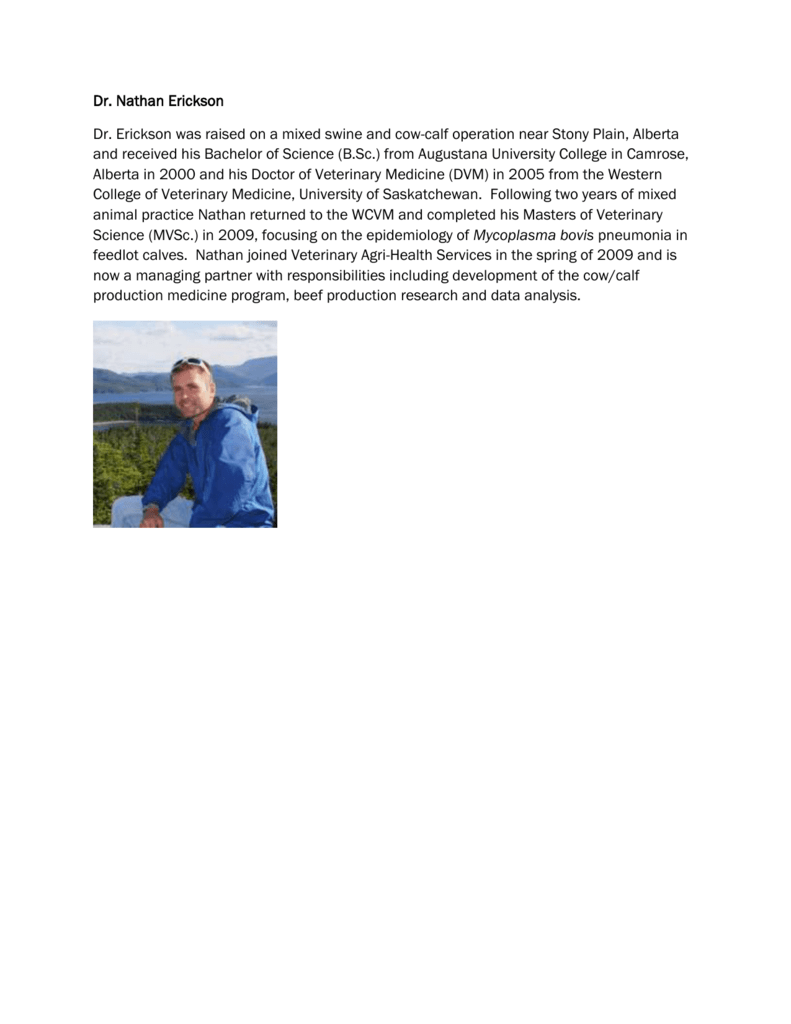 Dr. Nathan Erickson
Dr. Erickson was raised on a mixed swine and cow-calf operation near Stony Plain, Alberta
and received his Bachelor of Science (B.Sc.) from Augustana University College in Camrose,
Alberta in 2000 and his Doctor of Veterinary Medicine (DVM) in 2005 from the Western
College of Veterinary Medicine, University of Saskatchewan. Following two years of mixed
animal practice Nathan returned to the WCVM and completed his Masters of Veterinary
Science (MVSc.) in 2009, focusing on the epidemiology of Mycoplasma bovis pneumonia in
feedlot calves. Nathan joined Veterinary Agri-Health Services in the spring of 2009 and is
now a managing partner with responsibilities including development of the cow/calf
production medicine program, beef production research and data analysis.