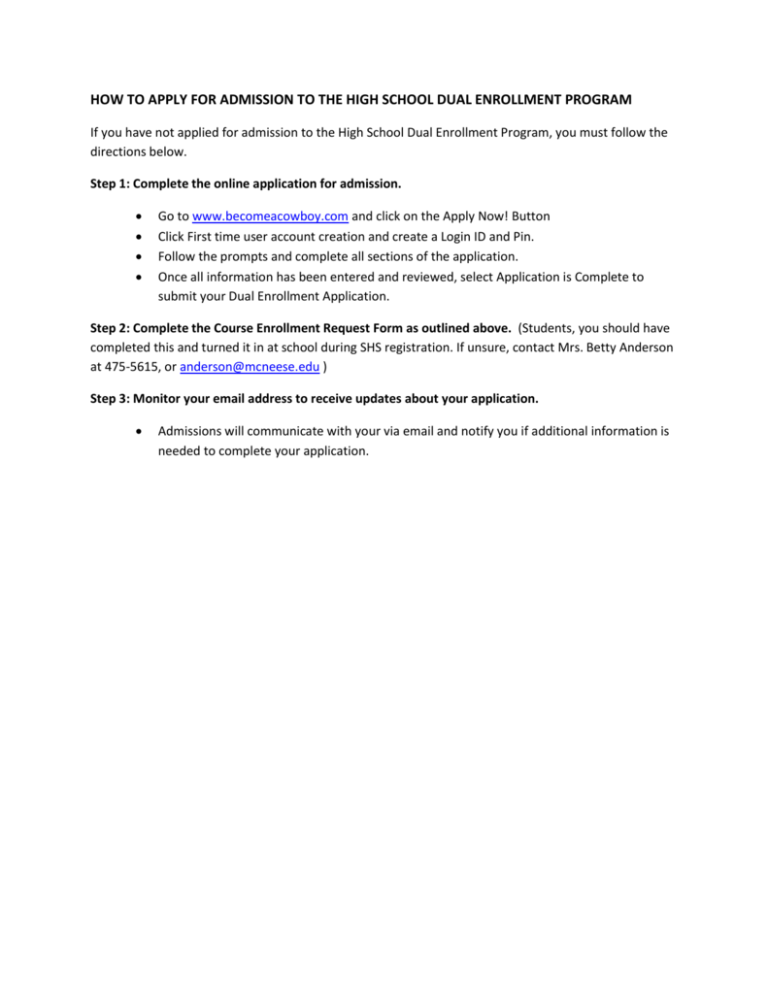 HOW TO APPLY FOR ADMISSION TO THE HIGH SCHOOL DUAL ENROLLMENT PROGRAM
If you have not applied for admission to the High School Dual Enrollment Program, you must follow the
directions below.
Step 1: Complete the online application for admission.




Go to www.becomeacowboy.com and click on the Apply Now! Button
Click First time user account creation and create a Login ID and Pin.
Follow the prompts and complete all sections of the application.
Once all information has been entered and reviewed, select Application is Complete to
submit your Dual Enrollment Application.
Step 2: Complete the Course Enrollment Request Form as outlined above. (Students, you should have
completed this and turned it in at school during SHS registration. If unsure, contact Mrs. Betty Anderson
at 475-5615, or anderson@mcneese.edu )
Step 3: Monitor your email address to receive updates about your application.

Admissions will communicate with your via email and notify you if additional information is
needed to complete your application.